August 3, 2022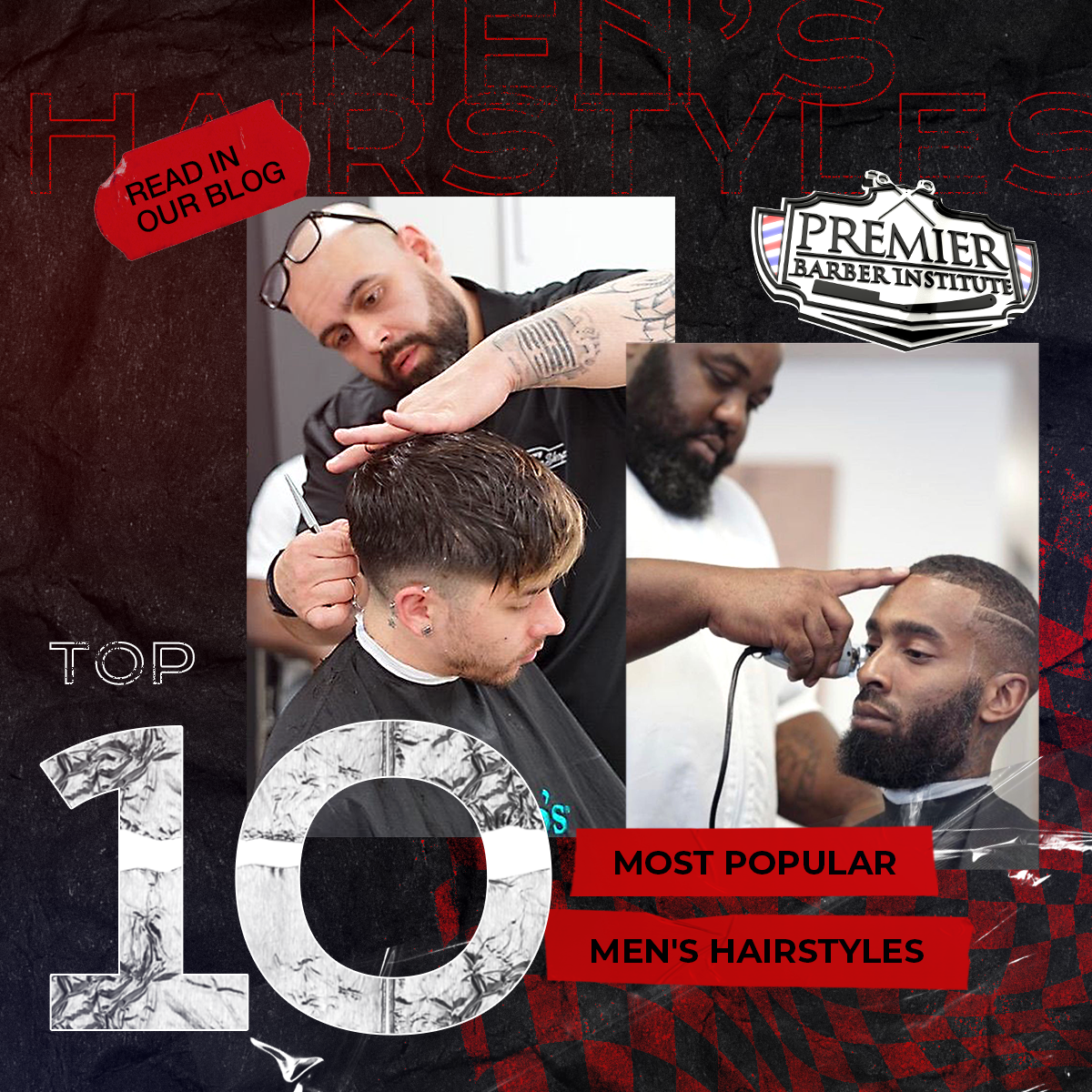 Believe it or not, men need hair care too! There are a variety of benefits to enjoy when visiting your local barber shop and they can provide you with a cut that fits your style. Whether you are looking for a new look or keeping up with your longer, shorter, or curly hair, we have a wide range of styles for you to choose from! Check out 10 of the most popular men's hairstyles and Premier Barber Institute will guide you through finding the perfect hairstyle for you!
Fade Haircut
The fade haircut is one of the most trending hairstyles that has never gone out of style and is usually the first cut you can expect to learn in barber school. Due to its variations of cuts, there are so many different ways to go about this style. So why is this popular ongoing trend called a fade cut anyways? Also known as the "military reg," this technique is created when barbers will thin out the hair, so it fades into the skin. If you are looking for a style that keeps your hair longer on top and shaved down on the sides or back of your head, then this is the style for you.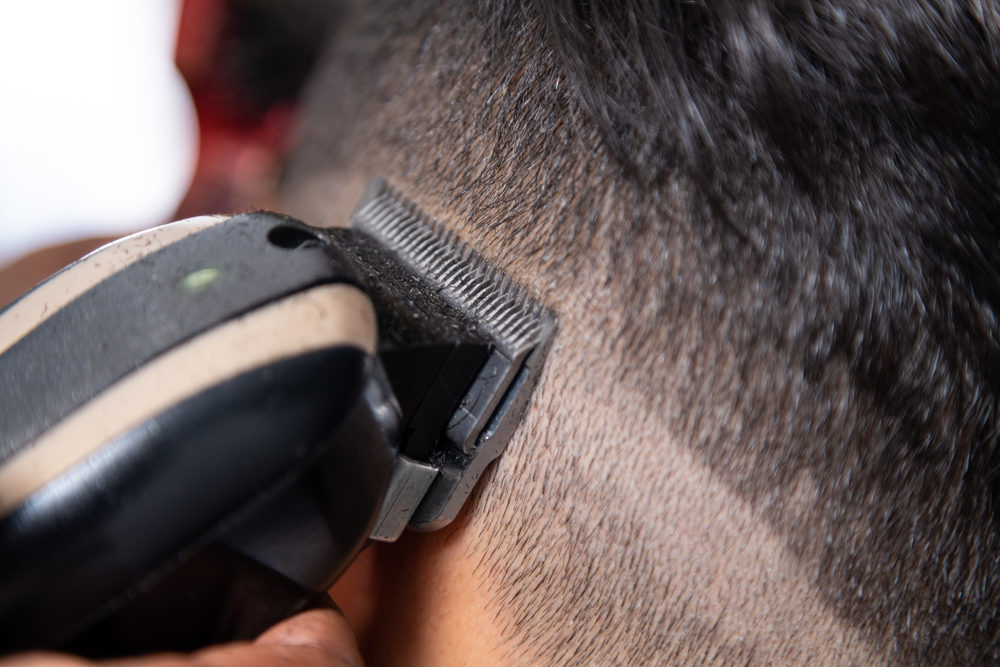 Long Wavy Hair
If you are someone who can pull off the long hair look, then this is definitely a trend to take advantage of. Having long hair isn't for everyone, as it requires a lot of maintenance. However, if you are someone who likes to change it up on the daily, then it might be that time to grow out your hair. From braids to man buns, long wavy hair offers a variety of options and styles. 
Short Dreads
Whether you have wavy or long hair, dreads are a bold and artistic option in changing up your hairdo. This style is not for someone who prefers a simple style where they can roll out of bed and not have to worry about how their hair looks. Dreads require a lot of time and proper maintenance. You are going to need patience to manage this hairstyle. 

Caesar Cut
This style is called a Caesar cut for a reason. Think Roman emperors. The style is a shorter cut with a tight horizontal fringe. Looking to add more of a modern look to your cut? Fade out the sides, which adds more dimension.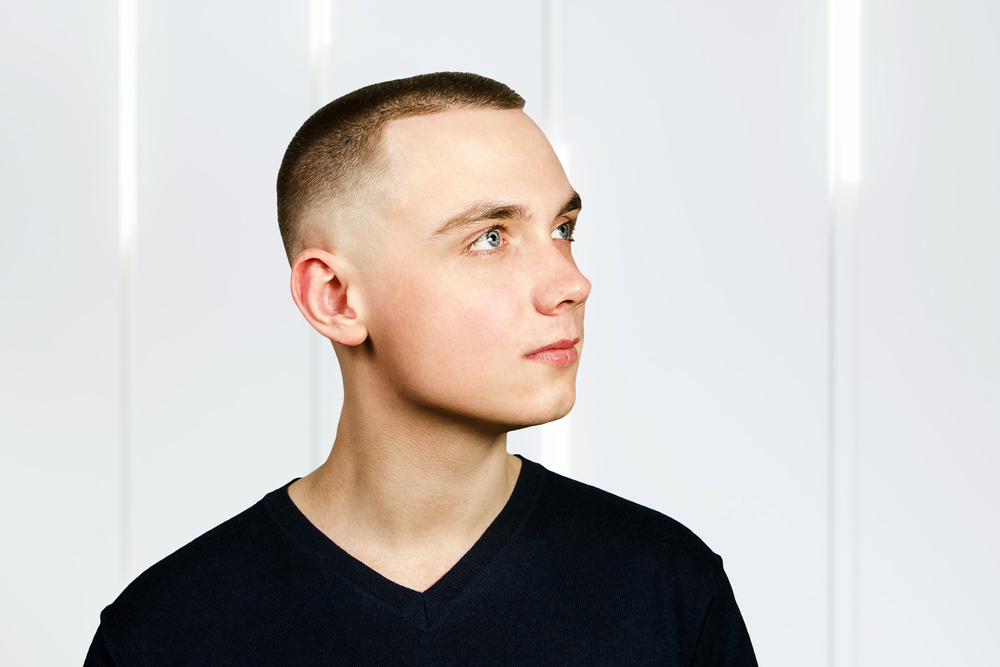 Buzz Cut
If you prefer a style with hardly any maintenance or time, then the buzz cut doesn't require any type of styling or hair products. You can expect all of your hair on top and the sides to all be at the same length. 
The Classic Side-Part
For a professional business-like style, the classic side-part definitely does the trick. This cut works best on thicker and straight hair. It looks better with added volume and can be easily styled with a comb and a small amount of product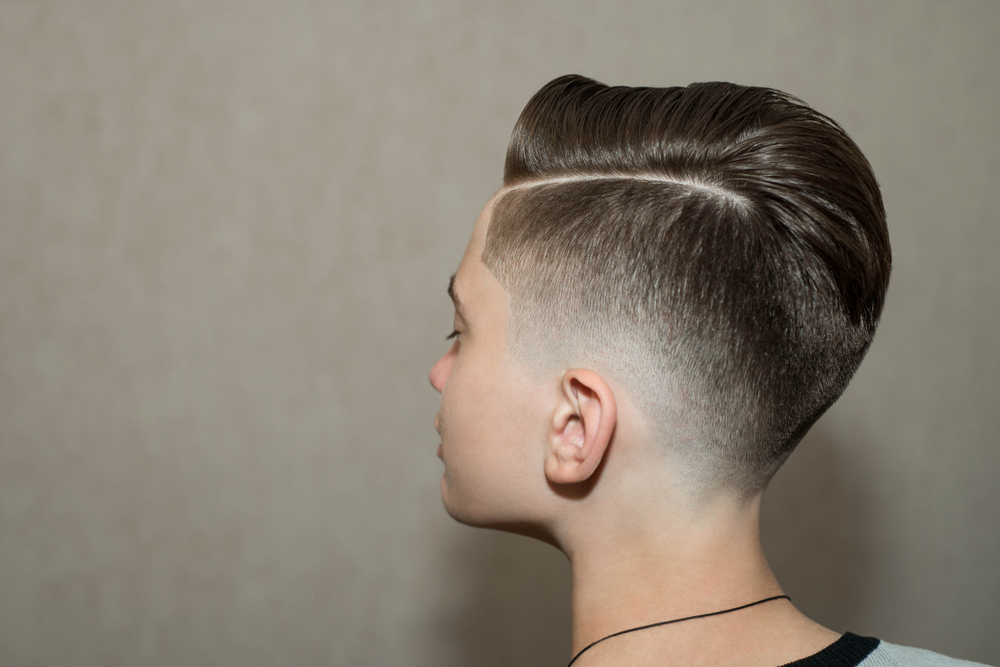 Curly Hair
Grow out your naturally curly hair this year and we will be more than happy to guide you through the styling process. Depending on the thickness and length of your curls, there are different ways to go and products to use. For advice and styles, be sure to schedule an appointment with our student salon. If you aren't exactly sure on which style to try, the students at Premier Barber Institute are more than happy to help. All services are provided by students under the supervision of licensed professionals.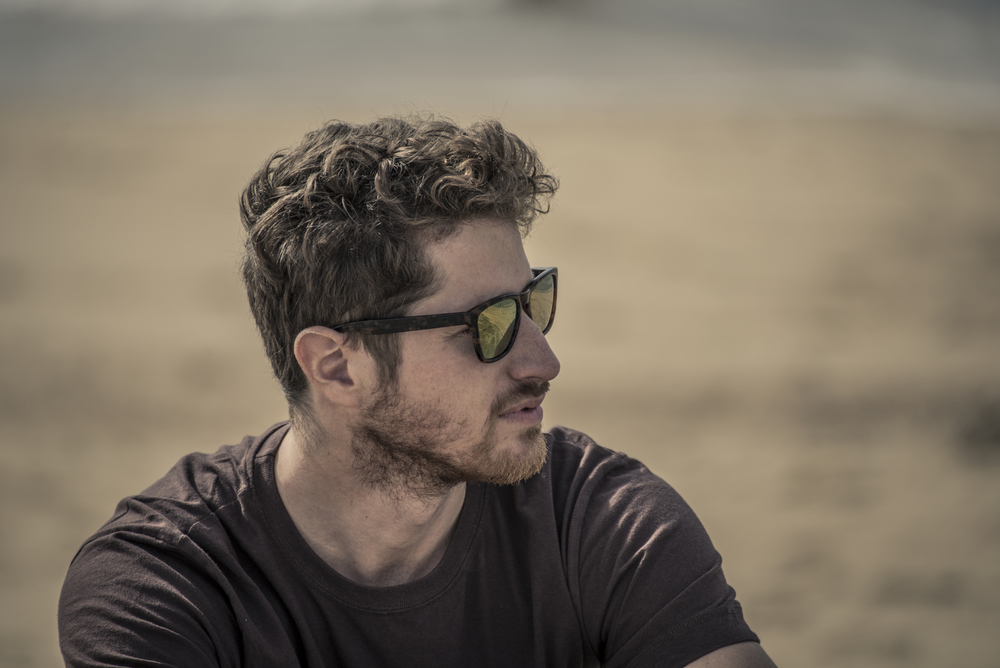 Undercut Style
Another style that is short on the sides and longer on the top. This cut requires time and isn't for those who rather sleep in and let their hair do its own thing. Whether your hair is curly, straight, or wavy, the style works for any hair type and requires hair products for styling or sculpting back.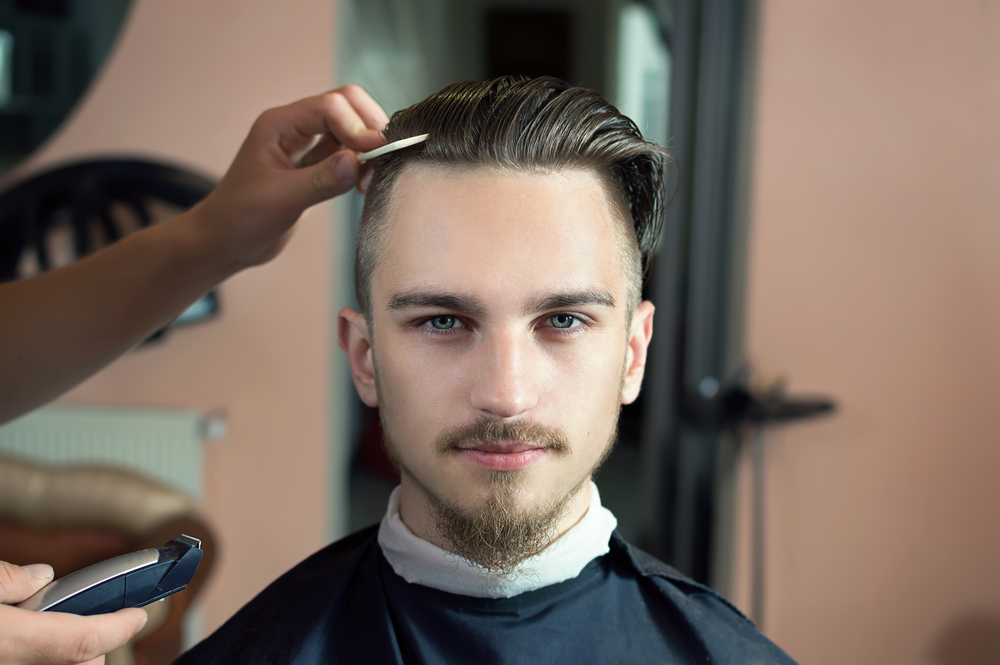 Pompadour
The famous pompadour look, you probably recognized on Elvis Presley, is when the hair is styled into a high mound front. Also, known as textured hair, this cut requires a swept up voluminous look and is very similar to the fade and undercut style.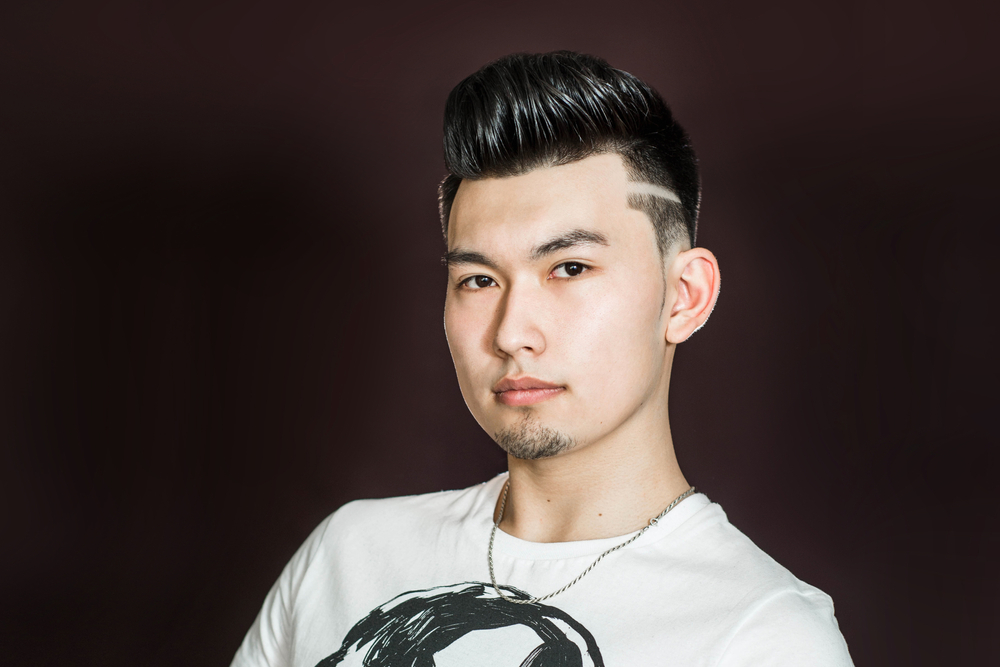 Haircut with a Beard or Styled Mustache 
Now we can't forget about facial hair! No haircut is complete without the right beard or mustache for your new look. If you are considering adding a beard or mustache to your style, then there are a variety of different directions to look into. If you are simply looking for a trim or shave, then your local barber can get the job done. Be sure to ask your barber what facial style they would recommend for you to go with your new hair.

Where Can You Learn How To Give A Man's Hairstyle?
If you are someone who can imagine yourself behind the chair rather than always sitting in the chair, then enrolling in barber school could be a great direction for you. At Premier Barber Institute's barber program, you can expect to learn all about:
Hair Coloring

Hair Treatments

Facial Trimming, Shaving, & Styling

Barbering & Hairstyling Tools

Facial Massage

Perms & Straightening

Physiology

Scalp & Skin Diseases

Hygiene and Bacteriology

And More!
Do you have an interest in also styling women's hair and have considered cosmetology, then ask about our barber crossover program. Our crossover program could be the perfect option for you!
Get An Education In Pennsylvania!
If you are interested in becoming a barber and have a passion for the industry, then learn more about Premier Barber Institute. Our school is located in Norristown, Pennsylvania and is the perfect option for someone who lives in the area. Book a tour with us to learn more about what our school has to offer and what you can expect when you enroll into a barber program. If you have any additional questions and need help with getting started, then contact our admission's team today!