August 16, 2021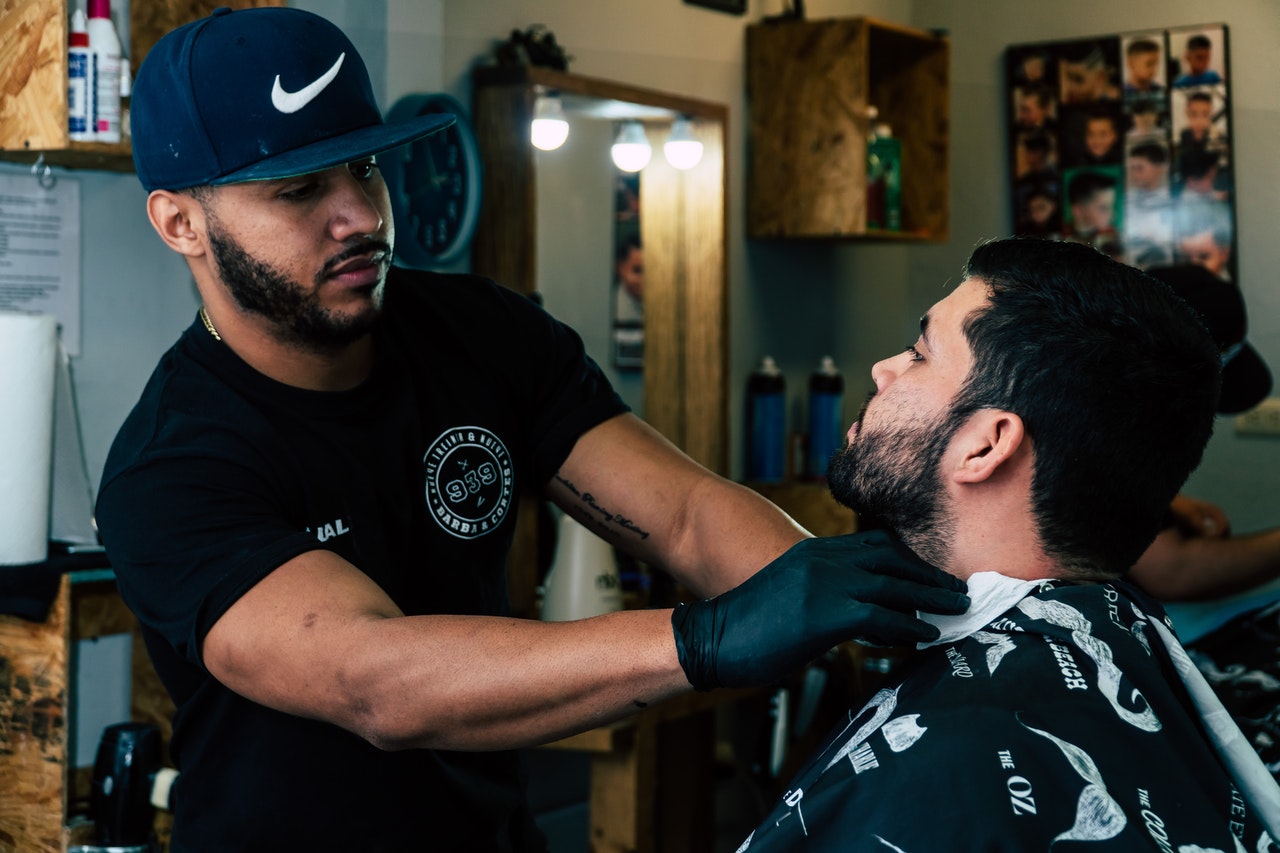 META: There are many benefits that men can get from going to a barber on a regular basis. Learn why you should schedule frequent services and what you can expect from going to a barber.
It's no surprise that generally women spend far more than men on hair services. From haircuts to coloring, perms, and treatments, men don't only spend less, but they also book fewer services.
According to a survey from MindBody, nearly half of all men only got grooming services one time a year. A third went between 2 to 4 times a year, whereas 50% of women went to the salon this often.
Since most men keep their hair short and trimmed, they mistakenly assume that they do not need as many services as females with long hair. However, there are many benefits men can experience from going to a barber regularly for haircare services.
Here are just a few of the reasons why men should consider visiting their barber on a more frequent basis.
1. Better Haircuts and New Styles
Firstly, men should understand the unique benefit of going to see a barber rather than just a general hairstylist. While most hairstylists are trained to cut men's hair, cosmetologists often specialize in women's haircut styles and treatments. Barbers on the other hand attend barbering school which focuses primarily on men's styles.
Barbers are required to complete a 1,250-hour training course to learn a variety of skills and techniques. So, by going to a barber, you will not only get a better cut, but you can also get recommendations on the styles and treatments which work best for your hair type.
Barbers are also trained to use all kinds of tools, such as scissors, clippers, even straight razors for a better cut. This means that you can get a cleaner, closer cut for longer-lasting and better-looking styles.
2. You Can Book Additional Services
Most barbers do a lot more than just cut hair, too. During their training in barbering school, they learn additional skills for beard and mustache styling, straight razor shaving, and even facial massage services.
When you go to a barber, you can also book additional grooming services for men, such as beard trimming, full facial shaves, or mustache grooming. Some barbers also offer waxing or hair removal for eyebrows, noses, and ears.
Having a professional shave from a barber is highly recommended for men with sensitive skin or issues with shaving. During these services, barbers often use products that help to reduce razor burn, resulting in a cleaner shave.
3. Learn About Men's Grooming Products
Since barbers are experts on all things related to men's grooming services, they can also help you find products that work for your hair, beard, and skin. Products such as gel, wax, or mouse are great for styling – but some types will work better based on your cut or even hair texture.
Many barbers will even sell these products directly in their shop so you can use the same ones used during your services. So, you won't just look good the day you leave the salon – you can keep up your appearance in-between haircuts, too.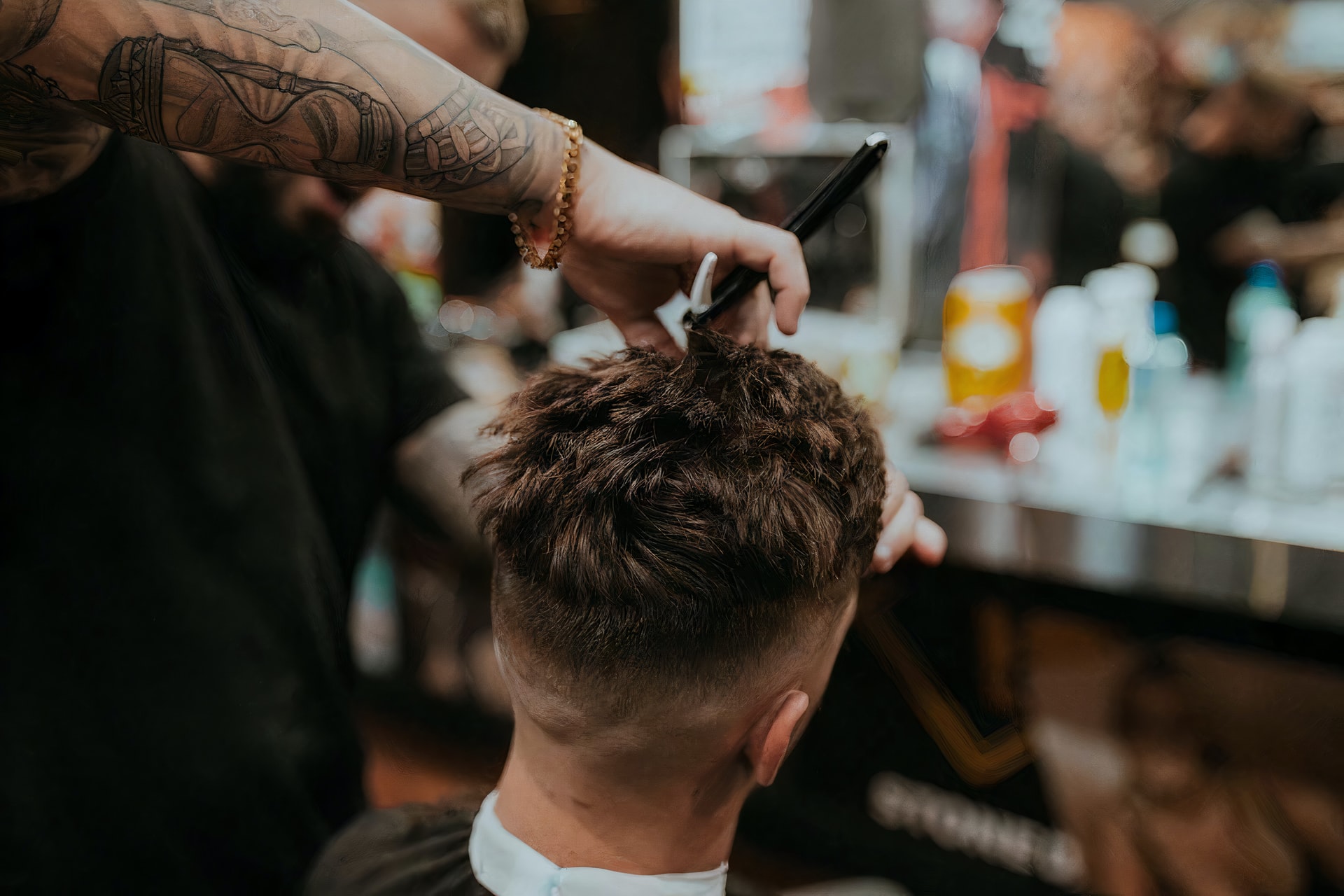 4. Become a Loyal Client
Many barbers try to build up a list of loyal clientele who enjoy their work and schedule regular services. This helps not only helps you to maintain your personal grooming – but it also allows you to build relationships with other professionals.
Barbershops are often a key part of the community, especially among certain cultures. Back as early as the 1800s, barbershops became a meeting place for African-American men to gather, share ideas, and it even helped to propel the Civil Rights movement!
These days, barbershops are still a place for connection and socialization. Plus, barbers are always looking for ways to offer their clients great services. By becoming a loyal customer, you'll always get a great experience – and maybe even meet new friends or professional connections while you're at it.
Ready to Learn More About Barbering?
Every person deserves to look and feel their best. By investing in grooming services, you'll not only look better but also gain confidence in your appearance.
What's even better to know is that barbering services can be affordable, too. You can book discounted services through Premier Barber Institute's student salon. Our highly trained students* attending our barber school in Norristown, Pennsylvania and their instructors provide top-notch barbering at a lower cost. Plus, you'll help these future barbers gain valuable experience before they graduate!
Interested in attending barbering school yourself? Learn more about the barbering course here at Premier Barber Institute! You can contact our admissions team online or give us a call at 844-467-7364.
*Student services provided under the direction of licensed professionals