Our Services
Looking for a super fresh shave or haircut that will turn heads? We want to help you with your bold new style! Guided by our licensed professionals, our students will provide you with a premium service experience in Norristown, Pennsylvania.
WHAT YOU CAN EXPECT
Old-school barbering techniques are tried and true for a reason. We've combined them with modern new styles to offer you…. Each of our students has gone through training and evaluation before hitting the salon floor* and they're ready to help you with a fresh look you'll love! By choosing Premier Barber Institute, you're getting:
Over 30 years of experience
Professionalism
Clean and stylish work
Our students can help give you the look you're looking for, and you'll help these students perfect their craft as they complete their education.
*All services provided by students under the supervision of licensed professionals.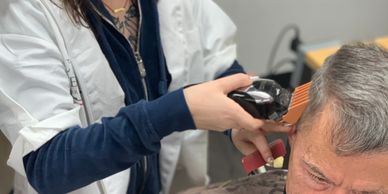 Haircut & Style
Ready to take on the world, and looking great when you do it? Let us help you look and feel your best with a killer new haircut. Every haircut and shave we do is executed with precision. You'll be walking out with a fresh new style.
Haircut Services:
10:30 am – 7:30 pm, Monday – Friday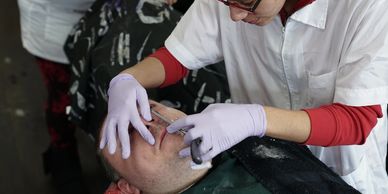 Classic Shave
We're bringing back "the lost art" of shaving. That's why we offer a hot towel pre-shave treatment to ensure your comfort. Our shaves are relaxing, feel great, and make you look in the mirror and say "wow"!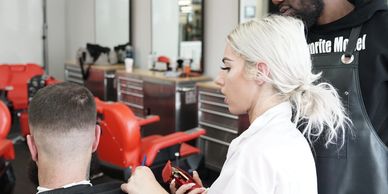 Beard or Mustache Trim
Our beards and mustaches are a part of us, and they deserve top-notch treatment. Keep your burly beards and mustaches tamed and styled with a fresh trim. We will keep you looking fresh and clean.