June 8, 2021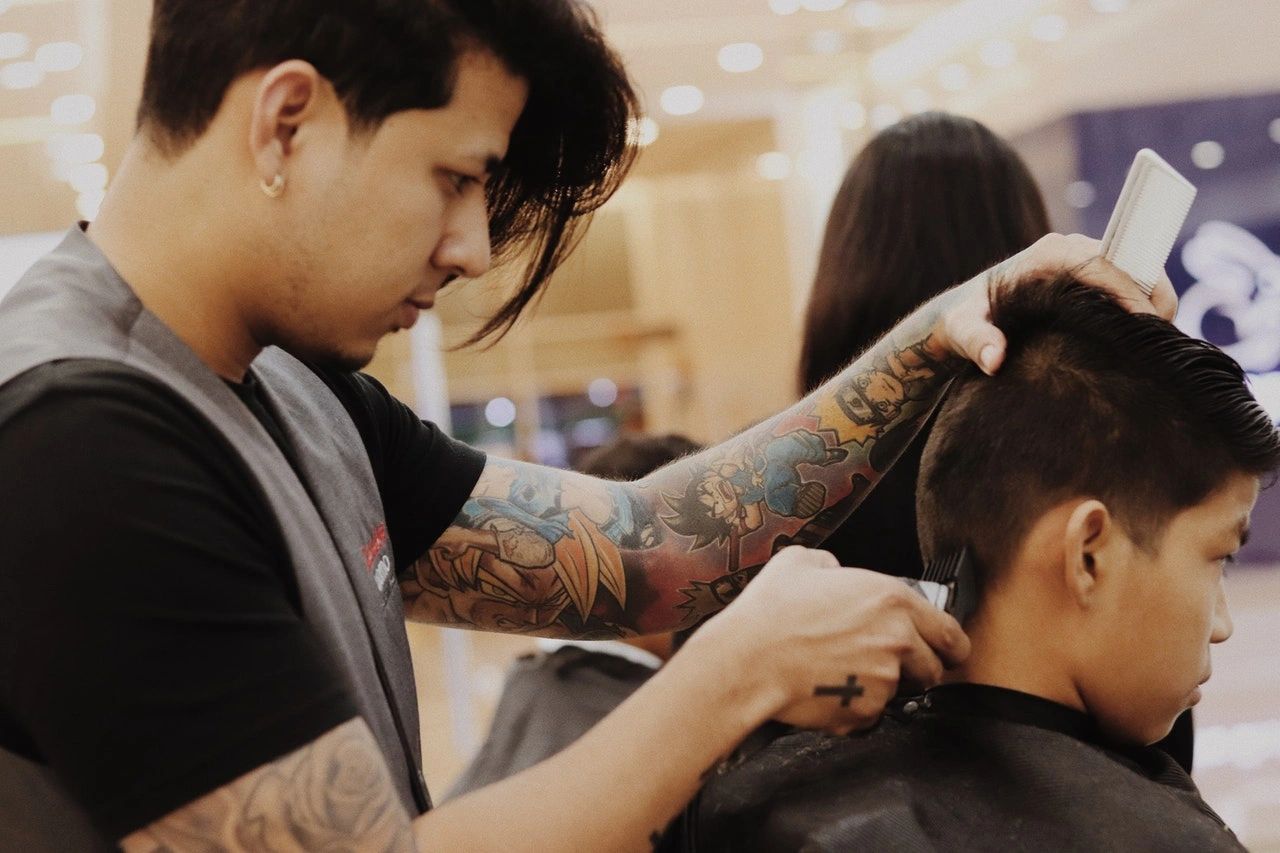 Do you enjoy making others look and feel their best? Are you someone who loves genuine conversation in the workplace?
If so, enrolling in barbering school might be right for you.
A career as a barber comes with plenty of perks. Barbering is a great option for those who dislike the traditional nine-to-five job, and it allows for flexible hours – especially when you own your own barber business.
Additionally, working as a barber allows you to meet new people every day. It pays well, and because our society will always need barbers, it offers a high level of job security – something we can all appreciate.
However, not just anyone can become a barber.
You'll need to enroll in a barbering school that is certified by the state where you will operate. A state-accredited barbering school should have a curriculum that sets you up for success on your licensing exam. You will also have to complete and pass a set number of training hours before you can take the state exam.
Let's dive a little more into what you can expect from barbering school and what it takes to become a full-time, certified barber.
What Can I Learn in Barbering School?
At Premier Barber Institute, you can take a wide range of courses, all of which can help you succeed in your future career. The courses you'll take in barber school will cover:
Electrical Equipment, Tools, and Shop Management
Facial Massage
Hair Coloring
Hygiene and Bacteriology
Physiology
Professional Ethics
Razor Honing and Stropping
Sanitation and Sterilization
Shampoo/Scalp Massage
Skin and Scalp Diseases
State Barber Law, Rules, and Regulations
Straight Razor and How to Use It
Straightening and Perms
All of Premier Barber Institute's lessons are divided into sections to allow for in-depth education in each of the necessary skills. We do this by providing a lecture on each topic, followed by a real-life demonstration and hands-on learning experiences. Each lesson and training session is overseen by our team of professionally licensed instructors.
Premier Barber Institute also teaches you the business side of the barbering industry to assist with your career after getting your barber's license. This can help you build up clientele, work in your first barber shop, or even start your own business.
If you have your cosmetology license, you can also enroll in Crossover Programs to add barbering to your other kinds of cosmetology training.
How Long Does Barbering School Take?
You will need to complete 1,250 hours of training to pass barber school in Pennsylvania. This means you can finish the program in as little as 9 months.
Once you finish, you will need to take the state board exams to earn your barber's license. This includes a practical exam and a multiple-choice theory exam.
During the practical test, you will need to prove your hands-on skills by performing a series of services in a set amount of time. Most barber schools require that you pass the practical exam before you can graduate.
The multiple-choice theory exam can cover topics such as:
Anatomy
Chemical Services
Hair Cutting
Hair Removal
Hair Styling
Safety and Sanitation
Sanitation
Scalp and Hair Analysis
Shaving
What Do I Do After Barbering School?
After you complete barbering school, pass the exam, and earn your license, you can start working as a barber. Many licensed barbers choose to rent a booth at a shop, become a freelancer, or even start their own barbershop business! There are so many possibilities available!
Once you receive your barber's license, you can also take additional courses for specialized services. For instance, Premier Barber Institute offers a course called the Barber Teachers Program to licensed barbers.
The Barber Teachers Program requires 1,250 hours to take. It teaches students how to become instructors in a professional barber educational setting. You can learn how to teach practical lessons, educate on barber theory, and give business advice to your future students.
Some of the lessons you can learn in the program include presentation techniques, educator relationships, and the history of teaching. You have the opportunity to learn from a licensed barber instructor who can give you advice from their own experience. Once you have completed this program, you will need to sit for the Pennsylvania State Instructor Exam before beginning your teaching career.
Ready to Enroll in Barber School?
If you are interested in pursuing a career as a barber, you must enroll in a school that truly cares about your future success. A barbering school should prepare you to pass your barber exams and set you up for a successful career, not just throw you into courses.
Premier Barber Institute is a state-accredited barber school in Norristown, Pennsylvania. We provide our students with an in-depth understanding of barber theory, business skills, and offer hands-on training. Starting on day one, we prepare our students for the real-world experiences they will face in their future career as a barber. With a newly renovated location, we also give our students many more opportunities to learn and display their skills to grow into successful future barbers.
If you are looking to pursue a barbering career in Pennsylvania, please contact our team at Premier Barber Institute today.