February 7, 2022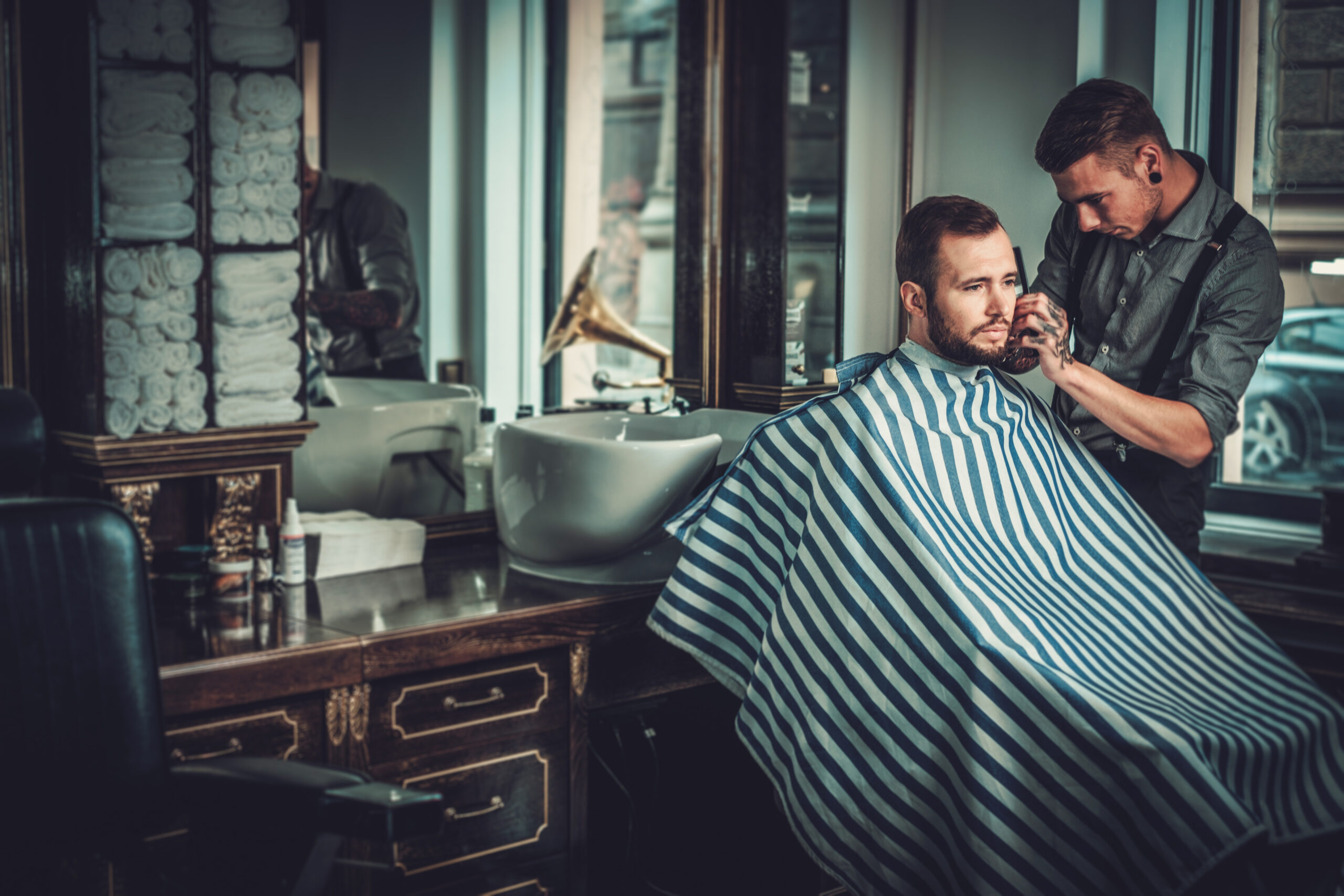 Everyone knows what a barber is, but have you heard of a crossover barber? Crossover barbers perform the same services as barbers, such as shaving and beard design, but they can also provide additional cosmetology services. Due to their versatile skill set, crossover barbers can express their creativity and earn a living in different ways while serving a more diverse client base. Keep reading to learn more about crossover barbers, so you can decide if you want to become one!
What is the Barber Crossover Program?
Overview
You don't have to start from scratch to become a barber if you already practice cosmetology. We have an excellent Barber Crossover Program here at Premier Barber Institute. It's designed to teach licensed cosmetologists a wide range of useful barbering skills. The curriculum builds off students' current understanding of hair techniques, so they must have a cosmetology license in order to take this course.
The Curriculum
Here's what you can expect to learn in our Barber Crossover Program:
Cutting and Styling Hair
Hairpieces
Honing and Stropping a Conventional Razor
Using a Straight Razor
Trending Techniques
Managing a Barber Shop
Pennsylvania State Barber Law, Rules, and Regulation
Our Barber Crossover Program includes both instructional and practical training. Once students learn about a technique, they can get hands-on experience by providing that service to actual clients in our student salon*. All services are performed under the direct supervision of licensed professionals, so instructors can give students plenty of feedback, guidance, and support.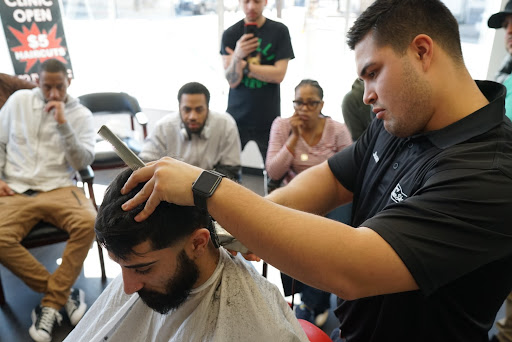 Benefits of Becoming a Crossover Barber
Access to More Clientele
Becoming a barber dramatically widens your potential clientele. Think about it: There are tons of people with short hair who get it touched up on a regular basis. People with short hair tend to visit the barber rather than a hair salon because barbers are specifically trained to sculpt, shape, and cut short hair.
In order to tap into this massive clientele, cosmetologists need to earn their barber license by taking a barber crossover program. Once they do that, they'll have all their current clients who have been coming to them for cosmetology services, plus a lot of potential clients who will start coming to them for barber services.
Offer More Services to Current Clients
On top of attracting new clientele, becoming a crossover barber allows you to offer additional services to your current clients. Maybe you've been cutting many of your clients' hair for years, and once you become a crossover barber, you can start offering them undercuts with stylish designs. Or maybe you've been cutting a male client's hair for a while, then once you get your barber license, you can also start shaping his beard. The bottom line is that you'll be able to offer more services to your clients, increasing your value and giving them more reasons to keep coming back to you.
Useful Skills
You can learn valuable skills by completing a barber crossover program, which can potentially open some exciting opportunities. For example, some crossover barbers might choose to start a line of men's grooming products or open up a barbershop. These are amazing opportunities that wouldn't be as feasible without a barber license.
Short Program
Students can complete our Barber Crossover Program in much less time than our Barber Program. Since students will build off their current knowledge of hair techniques, they can complete the Barber Crossover Program over 695 hours. The amount of time it takes students to graduate from this course depends on your specific class schedule, but it can be completed in as little as six months.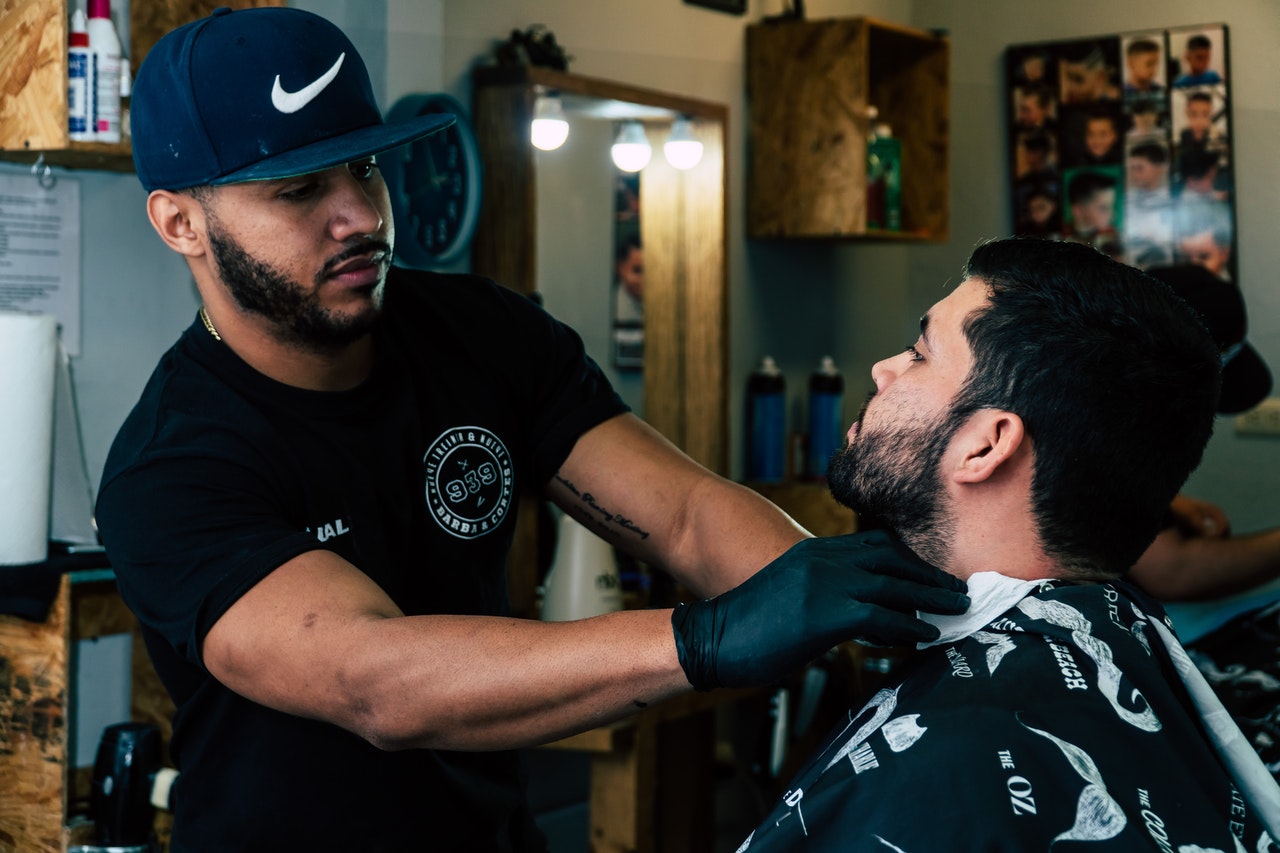 Financial Aid
Premier Barber Institute is the only accredited hair school in the Norristown, Pennsylvania area. This means we can offer financial aid* and scholarships to qualifying students. If you qualify for financial aid, you can use it to make the Barber Crossover Program more affordable, lessening the financial challenges associated with attending school.
Want to find out if you qualify for financial aid? The first step is filling out a Free Application for Federal Student Aid (FAFSA) form. Please feel free to contact our financial aid advisors if you have any questions during this process. They have ample experience helping aspiring barbers navigate the financial aid process, so they would be happy to assist you.
Are you ready to start your barber crossover education?
Premier Barber Institute is dedicated to helping aspiring barbers change their lives by doing what they love most. That's why we only offer programs that are related to barbering. Our Barber Crossover Program gives cosmetology graduates the exciting opportunity to learn new skills and expand their clientele. Contact us to learn more and get the process started!
*All services provided by students under the supervision of licensed professionals.
*Financial Aid is available to those who qualify.