March 31, 2021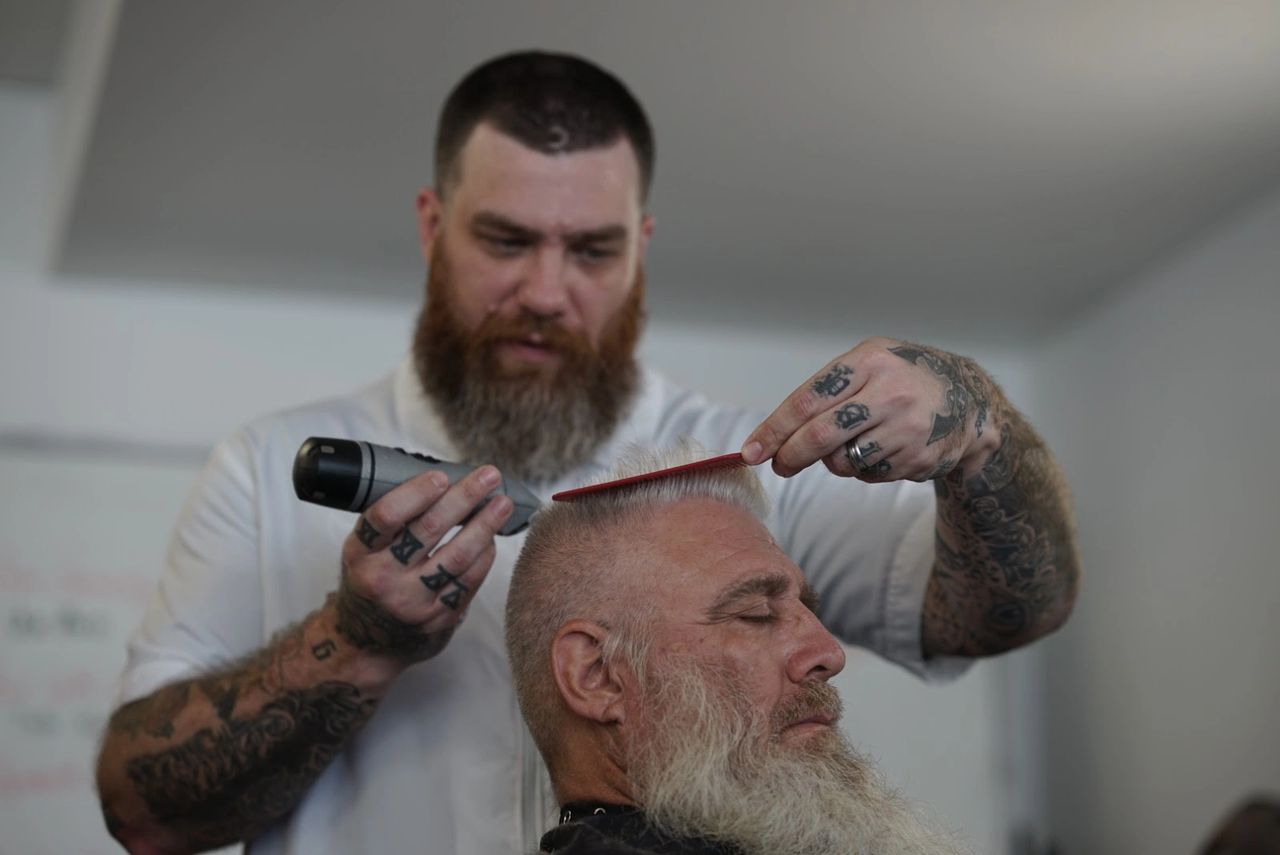 Are you looking for a career in the hair industry in Pennsylvania? If you have a passion for cutting and styling hair, consider pursuing a career in barbering or cosmetology!
It's important to understand the differences between these two careers, as barbers are required to get a barbering license while cosmetologists need a license in cosmetology to provide services. Here's a basic overview of the two:
---
What Is It?
Barber: A licensed professional focused on men's hair cutting and styling and barber techniques.
Cosmetologist: A licensed professional who can provide services in hairstyling, skincare, and nail care.
How Long Does It Take To Become One?
Barber: 1,250 Hours
Cosmetologist: 1,250 Hours
What License Do You Need?
Barber: Barber license
Cosmetologist:
Is It Offered at Premier Barber Institute?
Barber: Yes!
Cosmetologist: No
---
What Is a Barber?
A barber is a licensed professional dedicated in creating not only short cuts, but also the art of men's hair cutting and styling With an in-depth understanding of the various uses of the straight razor. In Pennsylvania, a barber is someone who is licensed to provide services including:
Cutting, shaping, trimming, or blending hair
Providing a facial or scalp massage and treatment
Applying products and shampoos to hair
Dyeing, coloring, and lightening of the hair
Styling hair through a variety of methods, including heat or chemicals
Applying men's hair replacement units or hair solutions for men with male pattern baldness
Eyebrow shaping
Beard shaving or trimming
A huge focus on a barbering program is not only the style, but the experience! Barbershops often have a different atmosphere from your usual hair salon, and if you want to be part of it, consider getting an education at Premier Barber Institute! Our program meets Pennsylvania's 1,250-hour requirement and can be completed in as little as 42 weeks.
This means you can start doing what you have a passion for sooner, and you'll be supported every step of the way. You can start practicing what you've learned as part of our student barbershop, where all services are provided by students under the supervision of experienced licensed barber instructors.
You can learn the customer service skills unique to barbers, starting with the consultation, creating the right look for each guest, and sending guests off with recommended products to help them maintain their new style at home.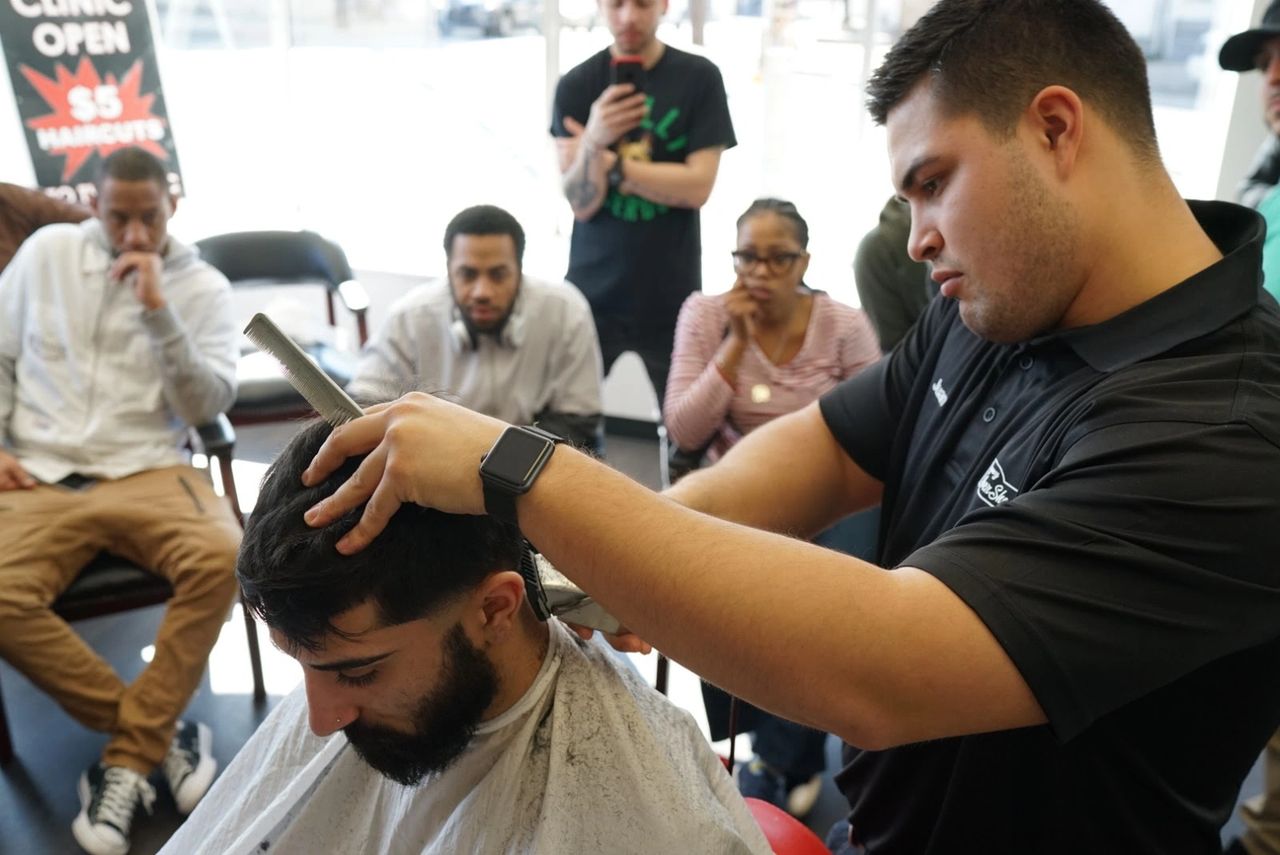 What Is a Cosmetologist?
A cosmetologist is a licensed beauty professional who learns a variety of skills in hair, skincare, and nails. Unlike a barber, cosmetologists often don't have the opportunity to specialize in men's hair care, as their education covers a variety of women's services, including:
Cleaning, cutting, coloring, and styling hair
Applying makeup and facial products
Providing manicures and pedicures
You can often find cosmetologists in salons or spas, providing a wide range of services. However, cosmetologists don't learn everything a barber does, and they may not be able to provide the same experience or services a barber does.
---
Should I Learn Barbering or Cosmetology?
Both careers are dedicated to helping others love the way they look. And, it's an opportunity to unleash your creativity in a hands-on career. But, if you're still on the fence, here are a few reasons why a barbering career could be right for you!
---
You Have a Passion for Hair
Not everyone wants to learn how to provide a make-up and a manicure, and that's okay! If short hairstyles are your passion, the advantage of choosing a barbering career is that you get to focus on what interests you most. Some techniques that barbers learn that cosmetologists sometimes won't learn is:
Men's hair units and hair replacement systems
Facial massage and scalp treatments
Beard grooming services
Shorter men's hair cutting and styling require attention to detail that is unique to barbers. It takes a lot of skill to create stunning shaves, fades, and undercuts, which is why those styles are best left to a professional barber.
---
You Want To Become Your Own Boss
While both cosmetology programs and barbering programs may include business skills as part of their curriculum, you can't beat the classic barbershop experience that you can learn how to provide at Premier Barber Institute.
Our licensed instructors have years of experience in the industry and want to help you work toward a successful career. We want to see every student who walks in our doors achieve their goals. Plus, with our network of barbershops in the area, we want to help you achieve your dream job.
As a licensed professional, there are so many career options to choose from, and many include opening or running your own business! You can open your own shop or choose to rent a booth at a location that offers booth rental as an option. No matter what option you choose, you can have the freedom to choose your own schedule, build your clientele, and more. Cosmetologists in the state of Pennsylvania are prohibited from offering booth rental options.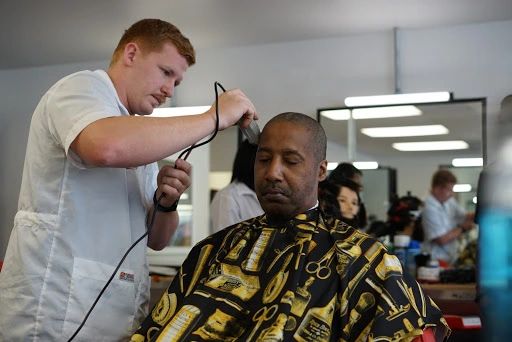 ---
You're Always Keeping Up With the Latest Trends
While cosmetologists are also on top of trends, the barbering industry is constantly growing too. Because barbers have to be able to provide incredible looks in the small details, constantly honing their skills is a must. If you're passionate about an industry that fuses the classic experience with modern looks, barbering could be a good fit for you.
---
You're Already a Licensed Cosmetologist
Pursuing an education in barbering is a good fit for you if you want to continue your education. The best part, you don't have to start your education over. Licensed cosmetologists can be part of our barber crossover program, which can be completed in as little as 6 months! It's an amazing opportunity to build your skills in shaving and short hairstyles to be able to provide even more services to your guests.
---
Should I Go To a Barber School or a Cosmetology School?
If you're thinking that barbering is the right program for you, it's time to choose a barbering school! Some cosmetology schools may offer a few days of clipper cutting its not enough to keep up with the demand of a more in depth understanding of men's cutting and styling, but it may provide a different experience than a school that specialized in barbering.
At barber school, you'll be learning in what feels like a traditional shop environment, which is very different from a salon or spa. Plus, at a barbering school like Premier Barber Institute, you can learn from passionate licensed instructors who want to inspire and help you grow as a future licensed professional. And, each instructor is licensed and has years of experience actually working in the industry.
Learn more about how to become a barber in Pennsylvania. Once you're ready, schedule a tour of our school in Norristown. We're always ready to help you on your journey to become a licensed barber. During your tour, you can learn more about what's included in our program, class schedules, and what an education at Premier Barber Institute is like.