March 2, 2021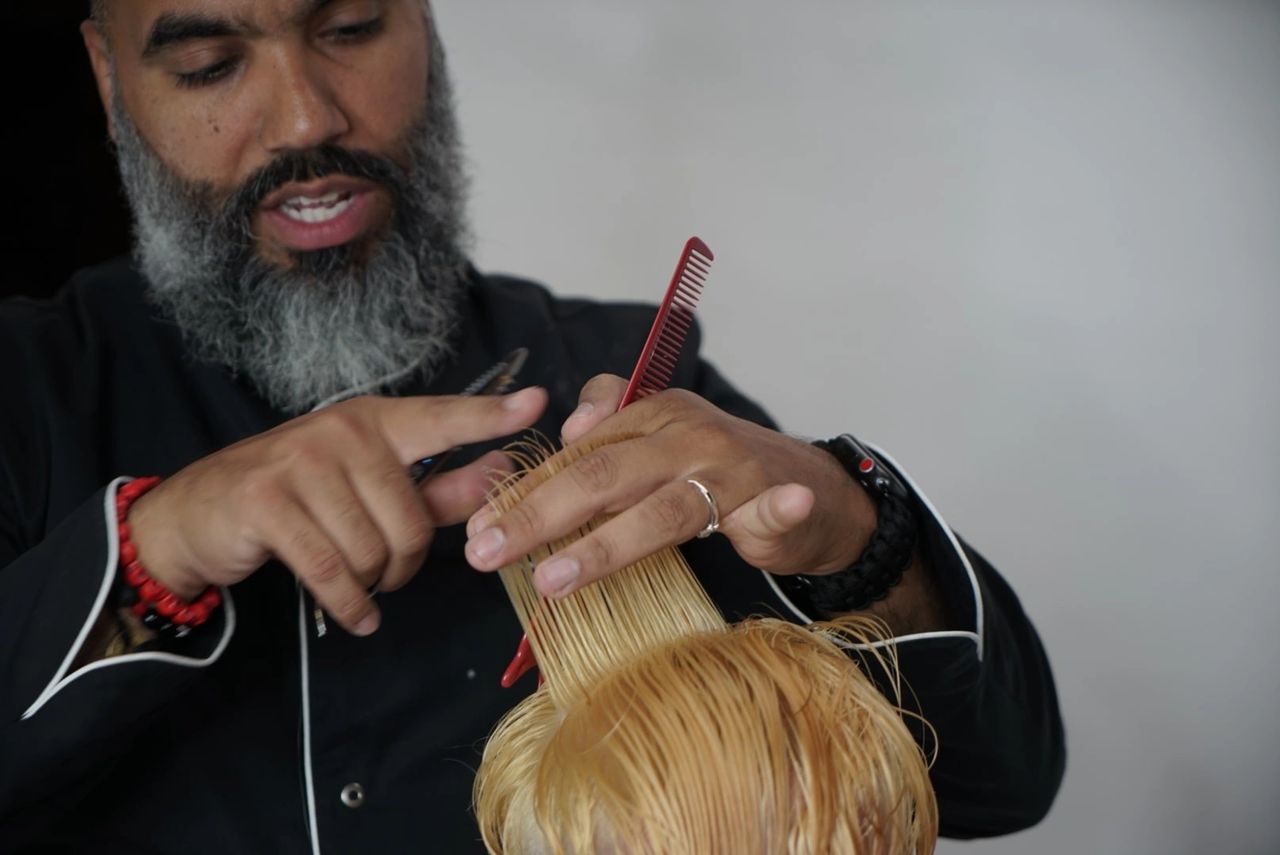 If you've ever wondered what it takes to become a barber, there are a few steps that you need to follow before you can officially pick up the clippers and get to working in a barbershop! These steps include:
Finding a barbering program that aligns with your goals
Completing the required state hours
Sit for the state board exam
Get started on a career that you want to pursue
There are many different reasons why someone might choose to become a barber, but one thing is for sure, it's a rewarding career filled with plenty of possibilities for your future. Discover how you can get started on the path to becoming a barber in Pennsylvania!
---
1. Find a Barber Program That Fits Your Future
The first step to beginning your career is to find an accredited school in Pennsylvania that teaches barbering, like Premier Barber Institute. Finding an accredited school is important because this means that the school has certain standards they need to meet to provide a quality and helpful education for its students.
Finding a good school is much more than just finding one that is accredited! It's important to find a school that:
Has helpful resources and staff members
Has a culture that aligns with your values
Can offer financial aid*
Wants to see you succeed as an individual
You can take tours of the schools you are interested in attending to see if they offer these different things and what other resources they have to see how they can best help you succeed in your future career. If you decide to take a tour at Premier Barber Institute we'll walk you around our newly renovated location, introduce you to some of the instructors and students, and give you a feel for what it's like to be a student at our school.
After you've found a school that fits your needs, you can then reach out to their admissions team and get started on the process of enrolling and applying for financial aid.
---
2. Complete Your Training Hours
In Pennsylvania, licensed barbers are expected to complete at least 1250 hours of barber school. Finishing these hours will be important before you can sit for the state boards!
Our Barber Course is 1250 hours and can be completed in as little as 9 months. Our Barber Crossover Program is 695 hours and is specifically designed for licensed cosmetologists to learn techniques specific to barbering.
In our Barber Program, you can learn different techniques for
Haircutting, shaping, and styling
Barbershop management
Coloring
Facial massage
Perms and straightening
And more!
Once you've completed your required number of hours it's time to sit for the Pennsylvania state boards!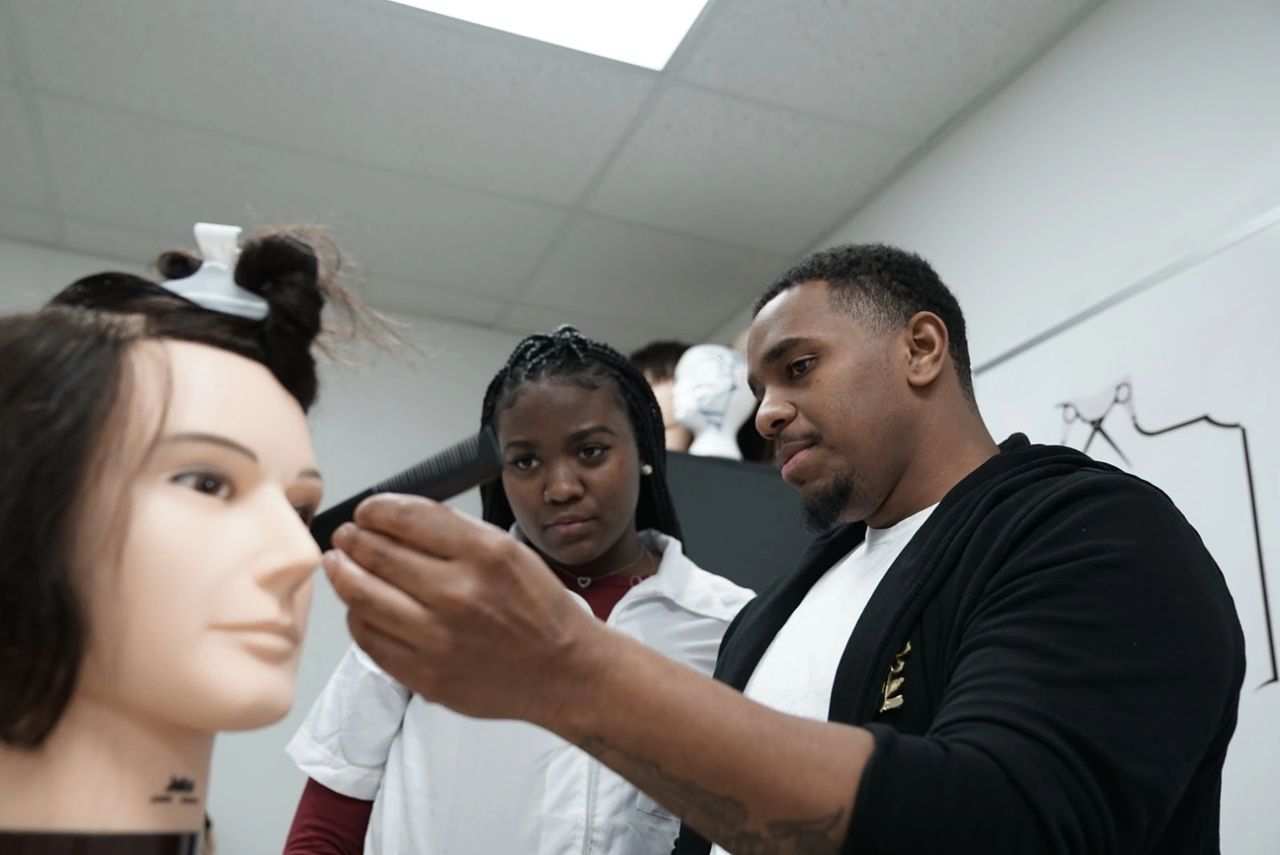 ---
3. Sit for the State Boards
Before you can begin your official career as a barber, you first need to show that you've learned everything you need to before getting your license. If you live in the state of Pennsylvania you'll need to register to take your exam through the Pennsylvania Department of State. It's important that you choose a school that can set you up for success and teaches you everything you need to know to feel confident for your state boards.
When you sit for the state boards, you'll be asked a series of questions to demonstrate your knowledge in the field of barbering. Here are some things you'll be expected to know for your board exam:
How to use proper tools to cut, shape, trim, or blend hair
How to give a facial and scalp massage or treatment
How to properly shampoo hair
How to dye, color, and bleach hair
How to style, straighten, weave, and curl hair
How to perform any service on a hairpiece or wig
How to shape eyebrows
How to shave and trim facial hair
If you sit for your state boards and pass, you'll be issued an official barber license from the state of Pennsylvania, and you're free to start working as a trained and professional barber!
---
4. Get Started on Your Career
Once you're graduated and become licensed as a barber, it's time for you to start doing what you love most, barbering! We have been working in the industry and have seen many of our graduates begin journeys of their own whether it's working in a barbershop behind the chair, starting their own barbering business, going on to be educators, and more! There are so many different possibilities available to those who work hard and love being a barber.
If you're ready to step into the world of barbering and experience it first hand for yourself, we're ready to help show you how you can get started. Get in contact with us by calling the school or filling out a form on our website. We will make sure that we answer any questions that you may have and can help schedule a tour to show you around our newly renovated space and everything we can offer you as a potential future student!
If you want to get a feel for what it's like to study at our school before taking a tour in Norristown, Pennsylvania, our Instagram page is filled with awesome things our students are accomplishing each day. Check it out to see what our school has to offer you and then come and check it out for yourself!
* Financial aid is available to those who qualify.