June 8, 2021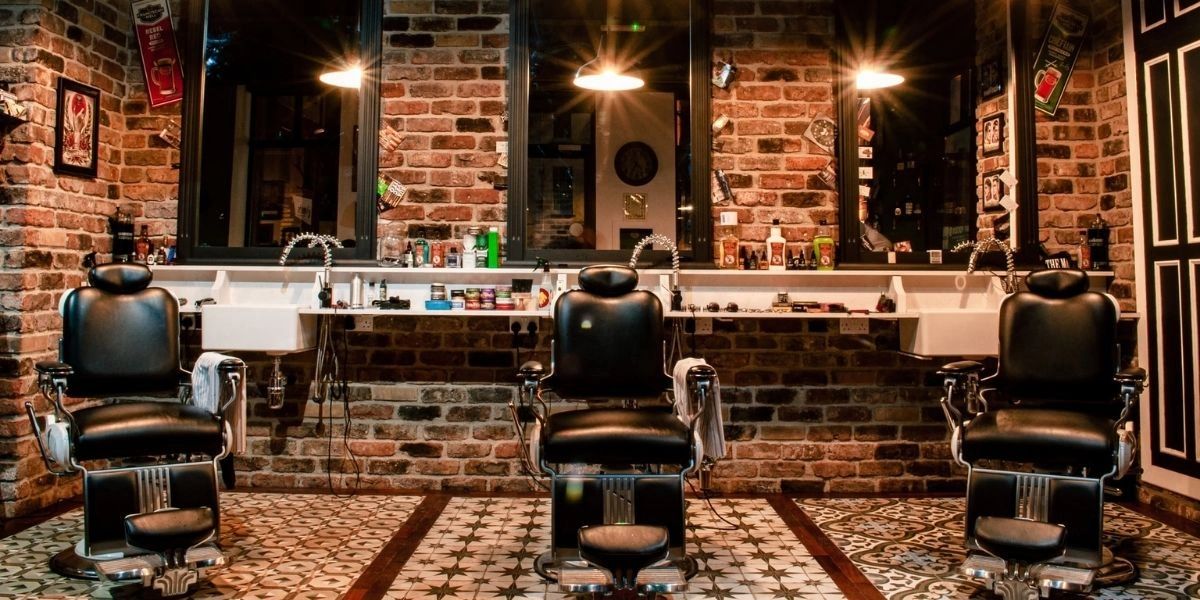 The art of barbering began thousands of years ago in ancient Egypt, long before razors were even invented. Although barbering has evolved over the years, the purpose remains the same- to provide services that make others look and feel their best.
There are plenty of great reasons to become a barber in today's modern world. As a barber, you can work flexible hours, meet new people, and earn a high salary. Plus, there is always a high demand for barbering services.
The first step to a barbering career is enrolling in a barber course to learn all the necessary skills. Once you have completed barbering school, you will need to pass your state exam to earn your barber license and start practicing.
But what do barbers do in their careers? Let's look at the various career options you can pursue as a licensed barber.
What Do Barbers Do Working in a Shop?
The traditional barber works in a barbershop as this offers a consistent work environment. Barbers will often see many clients each day and some even offer walk-ins.
Keep in mind that loyalty is key to a successful career at a barbershop. The best way to gain a loyal clientele is by building relationships with your clients, providing superior services, and sharing your work portfolio on social media.
What is a Barber's Typical Day Working at a Barber Shop Like?
As a barber, you will need to clean, set up, and prepare your work equipment before each appointment. This includes sanitizing combs, razors, and scissors, while also cleaning the chair, floor, and surfaces From there you will meet with clients to provide haircutting and grooming services and clean up your workspace afterward.
Cleanliness and infection control is an essential skill that all barbers must master to keep their clients safe and healthy. Plus, a clean workstation is one of the first things your clients will notice.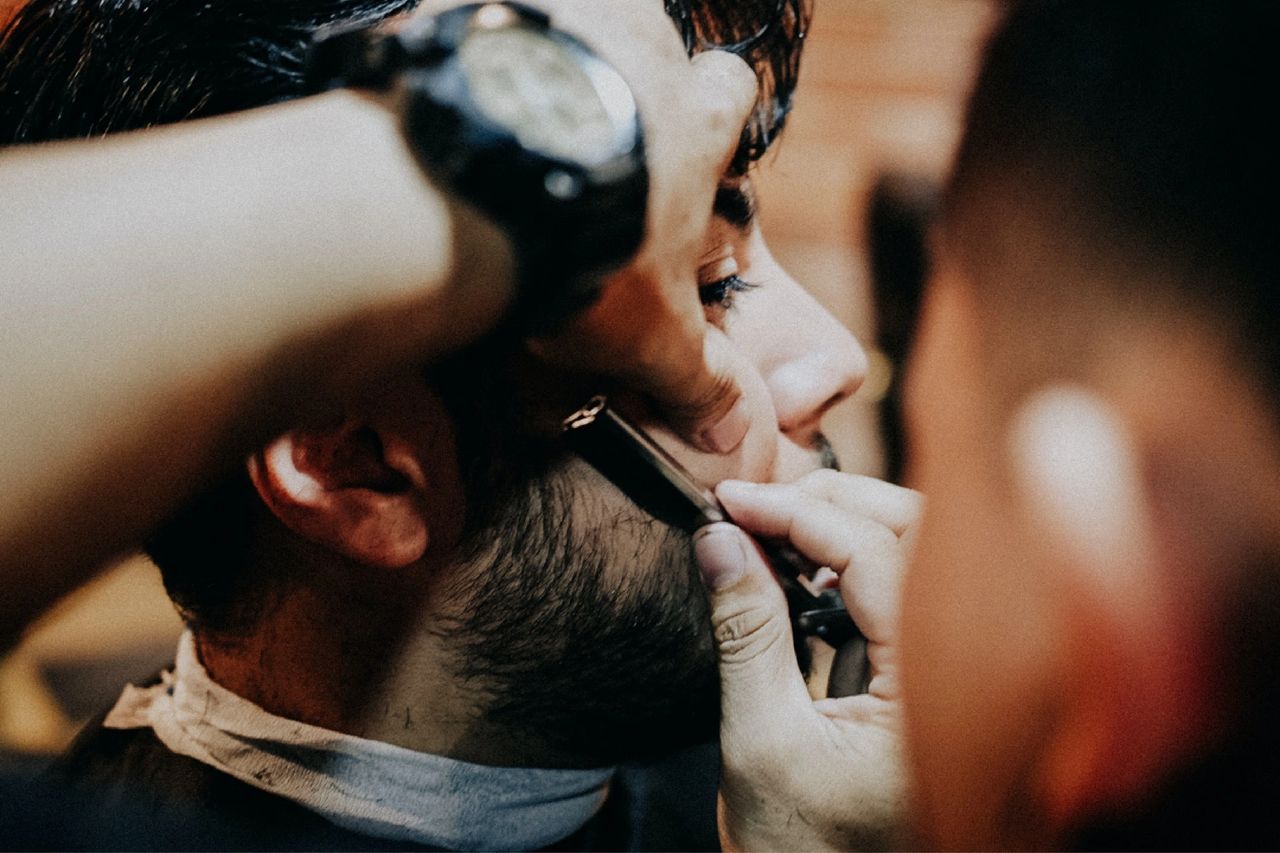 At a barbershop, you will typically focus on facial hair grooming and traditional men's cuts. Many of these styles require great precision like fades, high and tights, and buzzcuts. You might also be required to answer the phone, schedule appointments, and handle questions/inquires.
What are Other Barber Careers Options?
Own and Manager You Own Barbershop
You can also become an entrepreneur and leader by owning and managing your own barbershop. As an owner, you will have additional responsibilities to keep your business running, such as marketing, accounting, and hiring other barbers. You will also need to lead with confidence, oversee business operations, and ensure great customer service.
Working as a barbershop owner and manager is rewarding, especially when you can see your business grow over time.
Work for an Agency
Another career option for licensed barbers is working for an agency to work short-term, contracted gigs. Essentially, you will sign on with an agency that will notify you of work opportunities. Here are a few examples of freelance barber work opportunities:
Film and TV Sets
Private Events
Theatre Productions
Weddings
Become a Barber School Educator
You may also choose to become an educator at a barbering school. This will require taking a 1,250-hour Barber Teachers Program where you will learn how to teach barber theory, business skills, and hands-on barbering training to students.
Once you complete this program, you will then need to pass your state instructor exam to become a licensed barbering school educator. You can then work for an educational program to teach students in classrooms and training salons.
Is Being a Barber a Good Career Choice?
There are many benefits to becoming a barber. You will have the opportunity to forge your own career, work in a unique social environment, and build lasting connections within your community.
The job market is also quite strong for barbers and is expected to grow by 5% through 2021. People always need a fresh haircut and shave – so your services as a barber will always be in demand.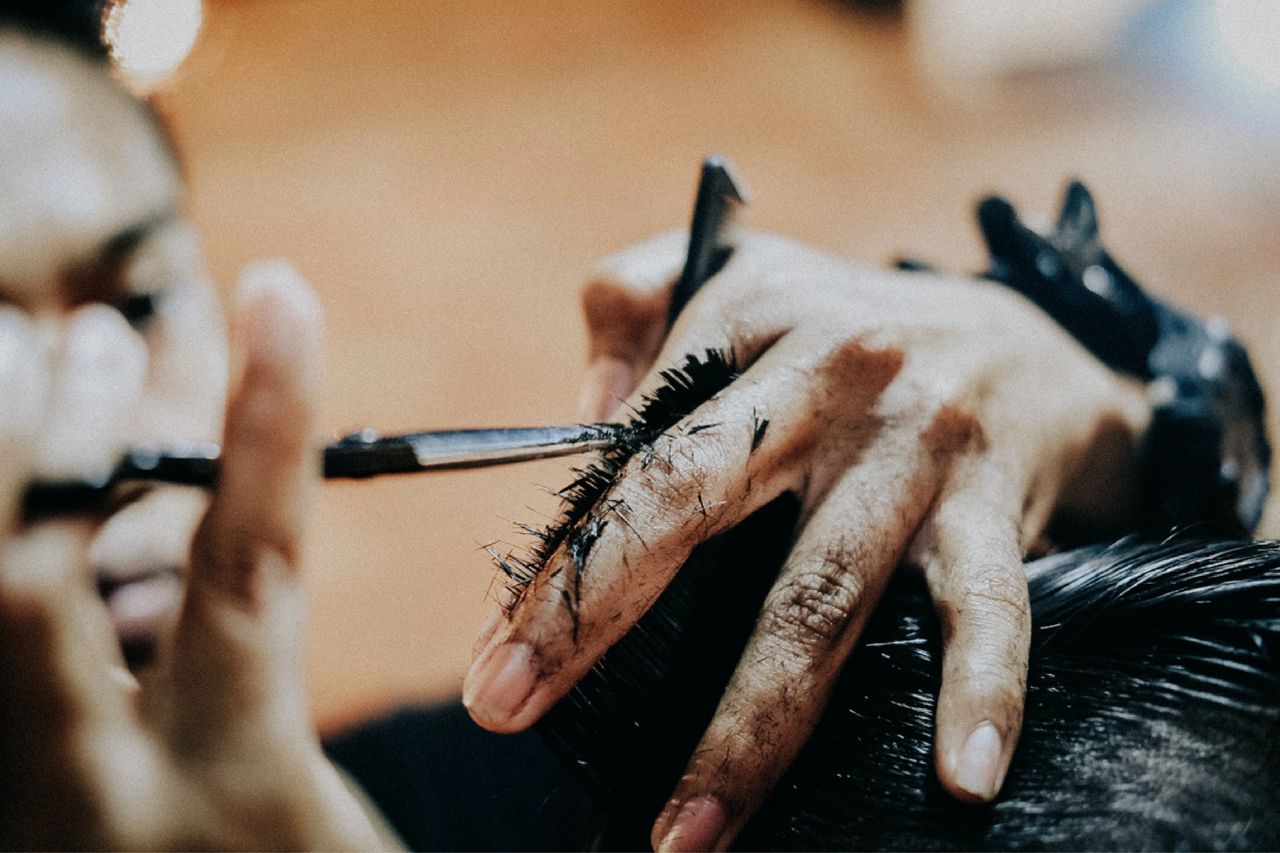 Additionally, a barbering career typically allows you to work a flexible work schedule. Most barbers can set their own hours around scheduled appointments and walk-in times. The ability to set your own hours allows you to spend more time working on other responsibilities or with your family.
A Quality Education is Key to a Successful Barber Career
The Premier Barber Institute is a state-accredited barber school in Norristown, Pennsylvania. We provide our students with a comprehensive understanding of barber theory as well as the necessary skills of barbering.
Every course you take during our barber program will help prepare you for your barber licensing exam and future career. Here are a few of the topics our program will cover:
Electrical Equipment, Tools, and Shop Management
Facial Massage
Hair Coloring
Hygiene and Bacteriology
Professional Ethics
Razor Honing and Stropping
Sanitation and Sterilization
Shampoo/Scalp Massage
State Barber Law, Rules, and Regulations
In our program, we lecture a topic and then follow it with a real-life demonstration and hands-on training session, which is overseen by professional instructors. This helps make our students feel comfortable and prepared for working in a real-life barber setting.
We also teach our students the business side of the barbering industry. By teaching our students business skills- we help them communicate effectively, build up clientele, and even start their own business.
If you are interested in pursuing a barber career, we invite you to learn more and enroll!