April 14, 2023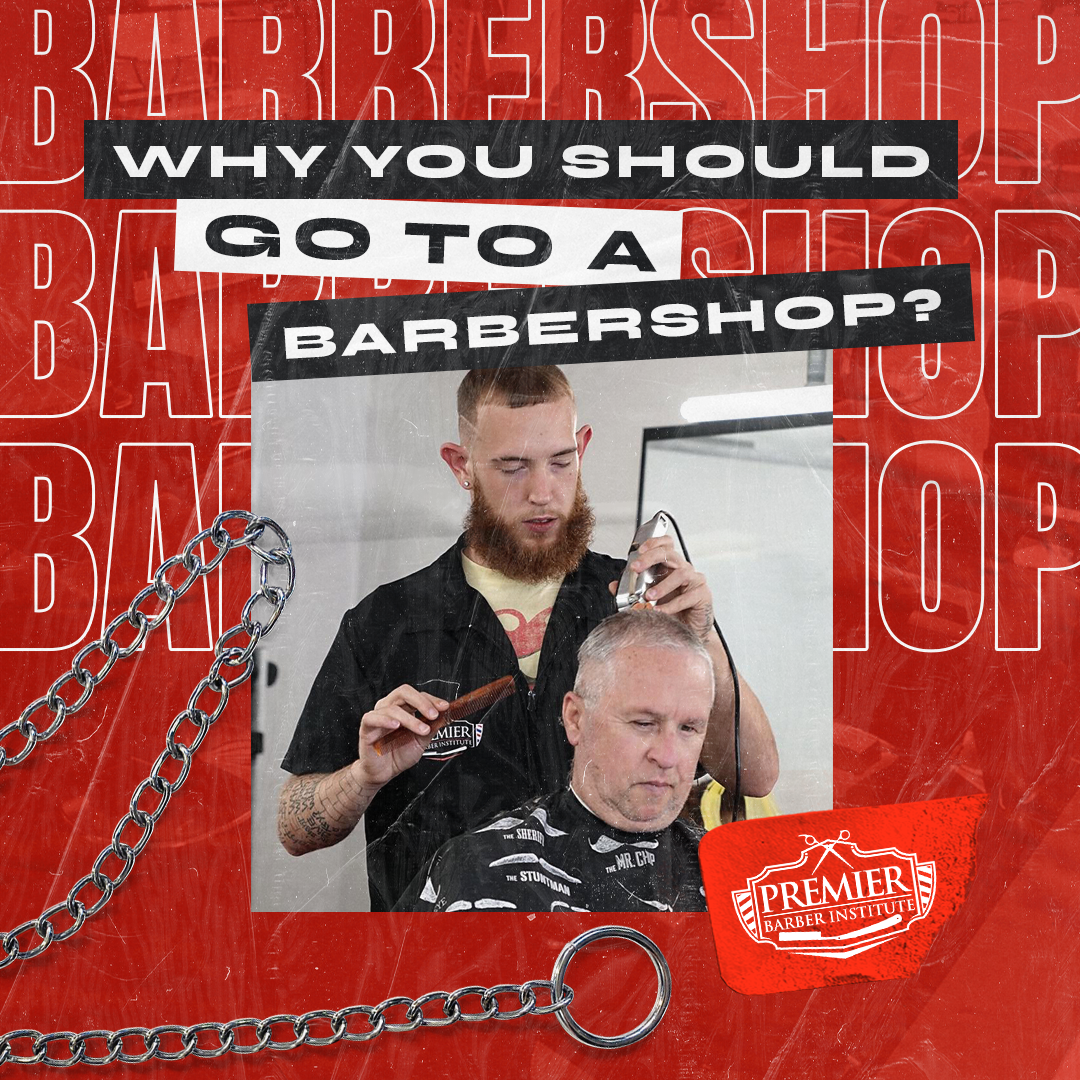 Are you looking for a fresh, new look? If you're after a modern makeover, barbershops can be an ideal choice. For those who desire a professional and stylish look, they offer an ideal solution. With reasons ranging from the quality of service they provide to the unique atmosphere – there's no denying why people love them. In this blog post, we'll discuss some of the benefits of choosing a barbershop plus tips on how to best select one. So if you're ready for your next cut, read on and find out why you should go with a trusted local barbershop.
Benefits of a Barbershop
Barbershops offer a variety of benefits that make them an attractive option for getting your haircut. Barbers possess expertise in the most up-to-date hair styling methods and have considerable experience, making them a great choice for professional hair care. In addition to their expertise in cutting techniques, barbers also have a wealth of knowledge! They can provide advice on how to maintain healthy hair and suggest products or treatments that can help you achieve your desired look.
Barber shops also provide a wide range of services beyond just cuts and styling. From classic hot towel shaves to modern fades, there's something available for everyone's style preferences at most barber shops. Many also offer facial treatments such as waxing along with scalp massages – perfect if you need some pampering after a long day.
Another benefit of a barber shop is that they typically offer a laid-back atmosphere. With friendly conversations between customers and stylists, it encourages an open dialogue. Barber shops can be an inviting atmosphere where customers feel comfortable discussing their needs with their stylist without feeling judged or rushed through their appointment. This type of personalized attention helps ensure clients leave feeling satisfied with their new look every time they visit.
Why Choose a Barbershop Over a Hair Salon?
When it comes to men's grooming, barbershops can be the go-to destination. Selecting a barbershop over a hair salon can be made easier by considering certain aspects, such as the atmosphere and specialized services.
Individualized Attention
At a barber shop, you can expect to receive individualized attention from your stylist or barber that is tailored to fit your desired cut, face shape, lifestyle, and personality. They will take the time to understand what type of cut you want and tailor it to fit your face shape, lifestyle, and personality. In addition, they may also be able to offer advice on how best to maintain the style between visits with tips such as which products work best for different types of hair or facial features.
Years Of Experience
Barbers, boasting years of experience in men's grooming, know exactly how each cut should look when finished – which can eliminate the risk of ending up with a bad haircut. Specializing solely in male haircuts, they are well-equipped to provide tailored advice on how certain styles can flatter one's face shape or other physical characteristics like age and height – something that salons can overlook due to catering to both genders equally.
Inviting Atmosphere
At the barbershop, customers can expect a warm and inviting atmosphere that encourages conversations between patrons. From discussing politics to current events, it is easy to find camaraderie among strangers with similar interests but different backgrounds – all united by their quest for an excellent hairstyle. The classic furniture and sports memorabilia creates an environment where people can relax and enjoy themselves while waiting in line for their turn.
Opting for a barbershop in preference to a hair salon is an ideal pick for those who wish to get personalized care and know-how in male grooming while taking pleasure in the calmer atmosphere. With that being said, it is important to research and ask around before choosing the right barbershop for you.
Key Takeaway: For those seeking an expert cut tailored specifically to their needs, a barbershop is a perfect choice; offering individualized attention, experienced professionals, and a relaxed atmosphere. Moreover, customers can enjoy camaraderie with others in line while taking advantage of sports memorabilia and classic furniture.
Tips for Choosing a Barbershop
When choosing where to get your next haircut, it's important to do your research and make sure you select the right one for you. Here are some suggestions to assist in locating the ideal barbershop.
Research The Shop And Its Services
Make sure they offer all of the services that you need or want such as haircuts, beard trims, shaves, and other grooming treatments like waxing or coloring. Also, look into their prices to ensure they fit within your budget. Seek advice from those who have been to neighborhood barber shops to decide which ones might be most suitable for your requirements.
Get Recommendations
This is important so that you can get an honest opinion about what kind of experience they had at each shop. You may even want to check out online reviews to see what others think about different shops in town. This can give you more insight into whether or not a particular shop is worth visiting before making a decision on where to go next time you need a trim or shave.
Key Takeaway: Doing your homework is essential when selecting a barber; query acquaintances and relatives for their suggestions, inspect online appraisals to get an understanding of the atmosphere each shop provides, and evaluate costs to make sure it fits within your financial plan. Put in due diligence before taking the plunge into any one spot – you'll be glad you did.
Ready To Become A Barber?
Choosing a barbershop for your next haircut can be an excellent choice. With the right barber, you can get the perfect cut that suits your style and personality. If this has inspired you to become part of this exciting industry, then consider enrolling at Premier Barber Institute today!
If you are looking to pursue a career in the barbering industry, Premier Barber Institute offers comprehensive training programs that can equip you with the skills and knowledge needed for success. Contact us today and start your journey toward becoming a licensed barber!