March 9, 2023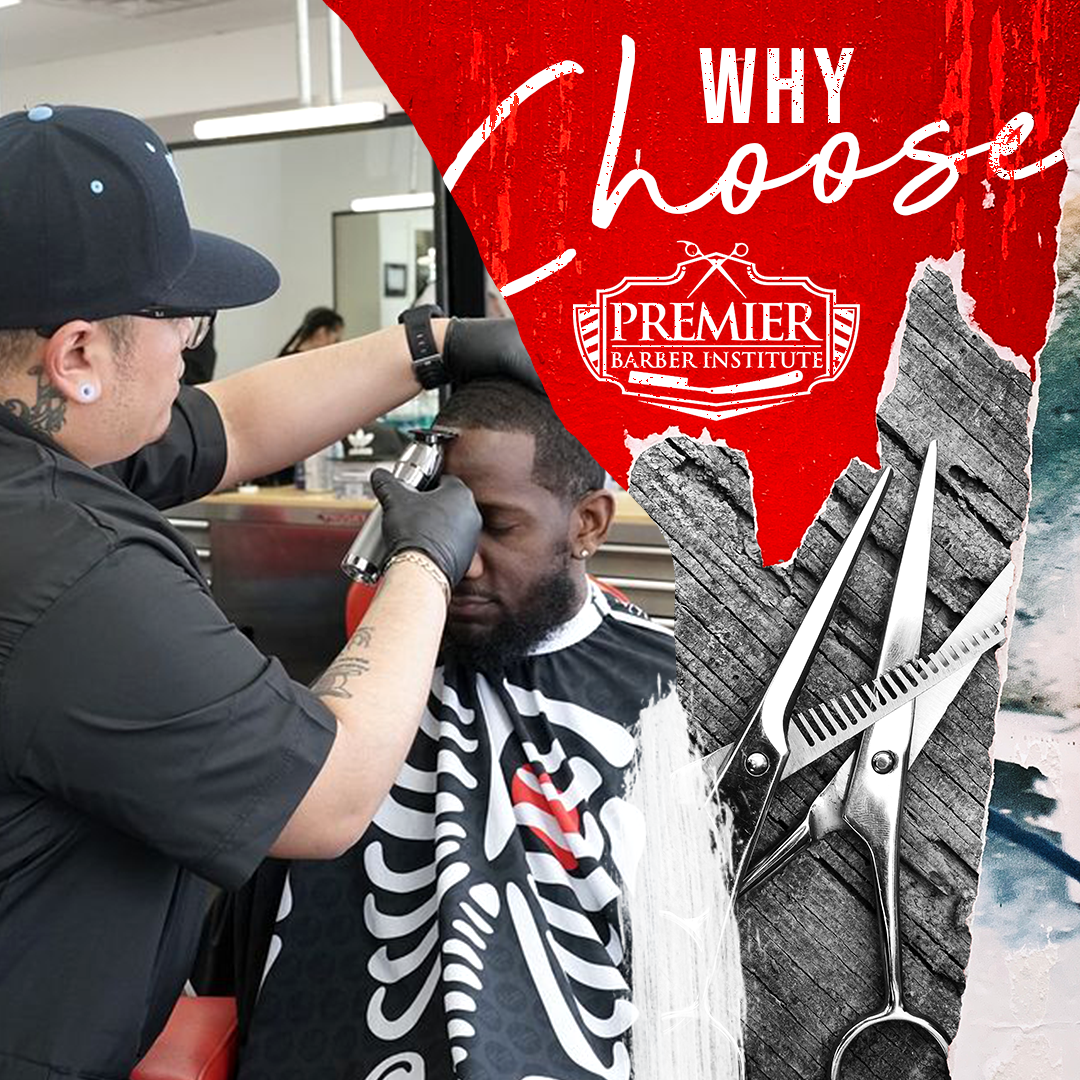 If you're reading this blog, chances are that you've considered becoming a barber and enrolling in a program. Finding a program that aligns with your goals, needs, and also provides a high-quality education is essential for your success in the industry.
While we know that there are a lot of good options out there for potential barber students, here's why you should go to Premier Barber Institute!
Experienced Instructors
Experienced instructors are a key part to the education we provide. They have a direct impact on our students, which means they're directly impacting the barbering industry as well. A few key reasons why experienced instructors are important:
Industry experience: Instructors have a wealth of knowledge gained from years working in the industry. They can provide our students with up-to-date information on the latest trends, techniques, and best practices.
Real-world perspective: Instructors have a unique perspective on the demands of working in a barbering role. They have valuable insights and advice on how to succeed in their careers.
Mentorship: Our instructors can act as mentors to students by providing support, guidance, and advice as they begin to navigate the barbering industry.
Only Accredited Barbering Institution In Area
Accreditation is a formal recognition of a school's quality and commitment to providing a high-quality education. Being the only accredited barbering institution in the area means that we can provide students with a quality education, which can lead to greater career opportunities.
Being accredited means that we can also offer financial aid to students who qualify. With a variety of ways to pay for school, we're able to provide more opportunities to people wanting to pursue the barbering industry.
Variety Of Programs
Having a variety of programs means that we care about our students' needs. Different students have different goals and interests. Offering a variety of programs allows us to meet the needs of our students.
We offer a variety of programs for barbers of all skill levels:
Hands-on Experience
We believe that the best way to learn is to do. We have a *student barbershop where our students provide services to actual clients. Under the supervision of licensed professionals, this allows our students to get real-time advice and support. We want our students to be prepared for the realities of working in the barbering industry.
And what better way to keep our students engaged in their learning than by letting them perform services? Barbering is a hands-on and creative trade, and this can be an enjoyable and fulfilling experience for our students.
Check out our Instagram to see our students in action!
Newly Remodeled Location
We've recently made some major changes to help set our students up for success with guest lectures and a demonstration floor for enhanced learning. We care about our students' education and want to provide them with the tools they need to succeed. By providing them with an improved learning space, we've created a positive and productive environment.
We Can Help Prepare You To Sit For Your State Board Exam
You can't become a licensed barber without passing your State Board Exam. By preparing our students for the exam, we can help ensure that our students have the knowledge required to obtain a license and work in the industry. A quality education means preparing our students for all aspects of barbering, which includes the exam. That's why we include State Board Exam prep in our curriculum!
Ready To Become A Barber?
If you're considering a career in barbering, choosing the right barbering school can make all the difference in helping you achieve your goals. A quality barbering school can help you develop the skills and confidence you need to succeed in the industry.
Why wait? Invest in your future and take the first step to becoming a barber! Contact us for more information about anything regarding your education! We can't wait to hear from you!
*services provided by students under the supervision of experienced instructors