September 9, 2022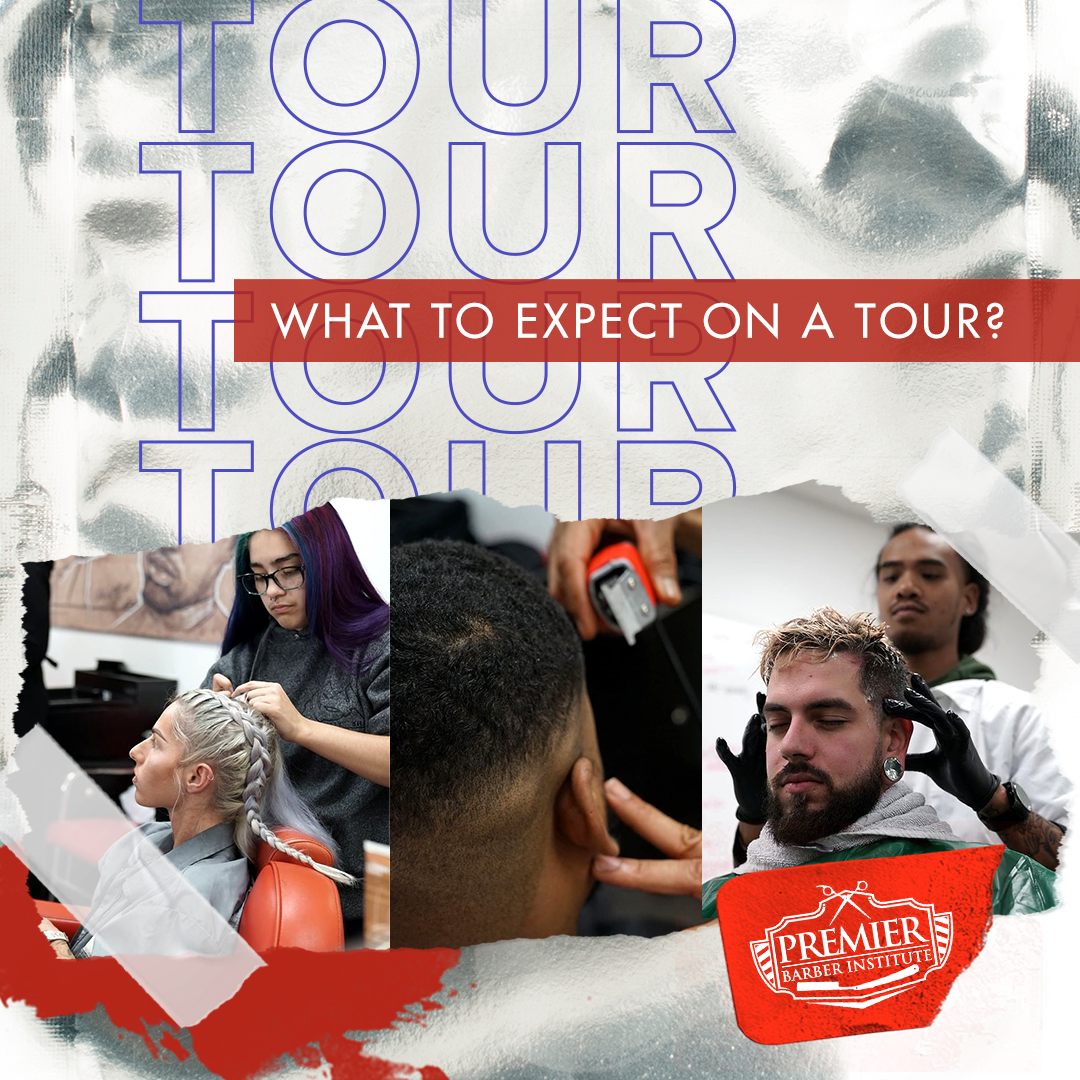 Many barber schools offer tours so potential students can get an inside look of the school before committing to enrollment. But at Premier Barber Institute, we do things differently. Our school provides future students with an in-depth experience full of open conversations and access to current students and teachers. Keep reading to learn more about what to expect on a Premier Barber Institute Tour. 
How to Prepare
Tours are an important part of your experience with us. Here you are able to ask both students and teachers any questions you have and really get a feel for what our school is about. We want our potential students to be sure that Premier is the way to go for them, so the tour is vital. 
You can prepare for your tour by creating a list of questions about Premier Barber Institute, our processes, courses, and anything else you can think of. During the tour, we will answer any and all questions you may have! Bring yourself and an open mind, as you may learn something new as we walk through our school. Be prepared to answer any questions we have for YOU, and remember, it's okay if you've never cut hair before! We appreciate your courage to try something new at Premier Barber Institute!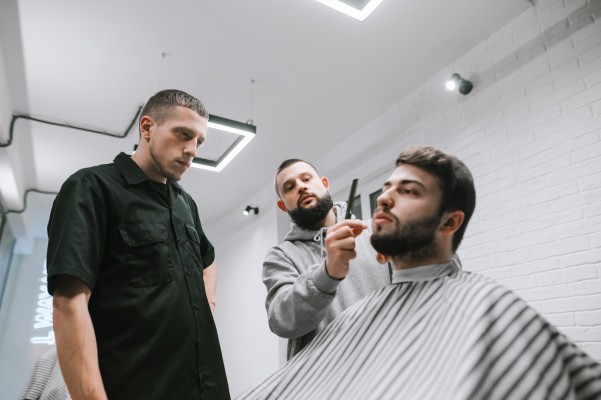 The Tour 
During your tour, you will be able to see all sides of our school. We will take you through the classroom, the shop floor, and our offices. Here you can actually see students cutting hair, understand how instructors teach, and feel the energy Premier Barber Institute can provide you. 
We want our students to see the entire picture of Premier Barber Institute, so we have open conversations and encourage you to talk with students and teachers. Some things we may talk about during the tour are:
Financial aid

Program overview

Your interest level in the school

Your future goals:

Keep this in mind, "If you aren't cutting hair in 12 months, what will you be doing instead?"

Admissions process
You will also be asked to fill out a questionnaire about yourself, as well as some pre-enrollment information. We care about our students and want them to invest in a future they believe in, which is why we encourage you to be an active participant. Ask questions, interact with us, and have open discussions. That way we can both be sure Premier Barber is right for you!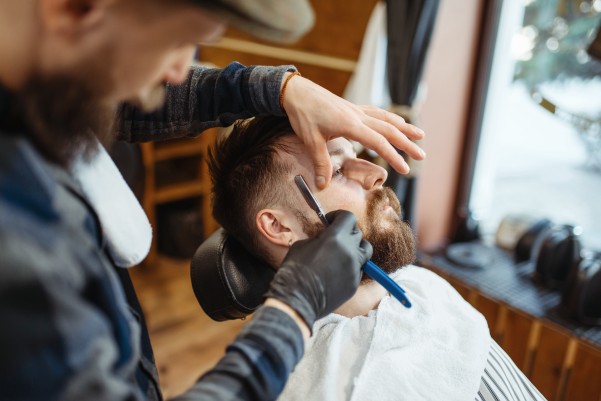 Your Next Steps
After the tour, there are some steps to follow so we can get you started at our school. As an accredited school, we qualify for *financial aid. So, before you can attend Premier Barber Institute, you will need to fill out a FAFSA application. This extra step in admissions allows you to apply for financial aid, and tells us a little more about you. Your willingness to do this shows that you have interest in our program. 
Before you can be eligible to become a student at our school, there are some requirements that you would need to meet. These are required for anyone who wants to become a licensed barber in the state of Pennsylvania:
High school diploma or GED

Have a photo ID like a drivers license or birth certificate

Earned your Pennsylvania cosmetology license if applying for our crossover program
Most of our documents can be submitted electronically, making it easier for you to enroll. If you don't meet one of those requirements yet, you can still contact our team and learn what you'll need to do so you can be prepared to take the next step when you're ready.
The Premier Barber Difference
At Premier Barber Institute, we truly care about our students and take pride in their accomplishments. This is why we strive to prepare them with the tools they need to be successful after graduation. We offer multiple courses that set us apart from other barber schools and offer our students fun and interesting opportunities to excel. Things you can learn at Premier Barber Institute include: 
Social Media:

How to film/edit content and build your brand

How to make a men's hairpiece

Budgeting, taxes, and other financial aspects of a barber business

Shark Tanks:

Students who strive to run their own barbershop are given the opportunity to create a plan to do it and present it to the school. This exercise is a fun way to get our students to realistically plan for their future. 
We used the time the pandemic gave us to expand the school to create open areas so our students feel a part of our school. We are proud of our diverse classes and want everyone to know they are welcome at Premier Barber Institute. 
Chosen 300
At Premier Barber Institute, we support our veterans. That's why twice a month, our new students spend an entire day providing free haircuts at Chosen 300–a nonprofit organization dedicated to providing needed services to homeless shelters. Here our students can hear of the amazing stories our veterans have and give back to the community. Many of our students are veterans themselves who support each other through experiences and stories. We tell these students, "Your new mission is to get to school every day," because we care about their future.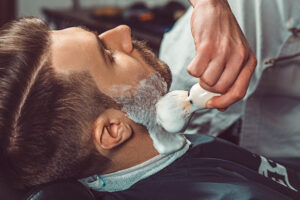 Learn More About Premier Barber Institute
 At Premier Barber Institute, our goal is to help students learn how they can begin a successful career as licensed barbers in Norristown, Pennsylvania. We offer three programs that each have a curriculum based on skills that are important for anyone who wants to pursue a future in this growing industry. Interested in learning more about what we can do for you and your future? Contact us today or visit our website to schedule a tour!