May 1, 2023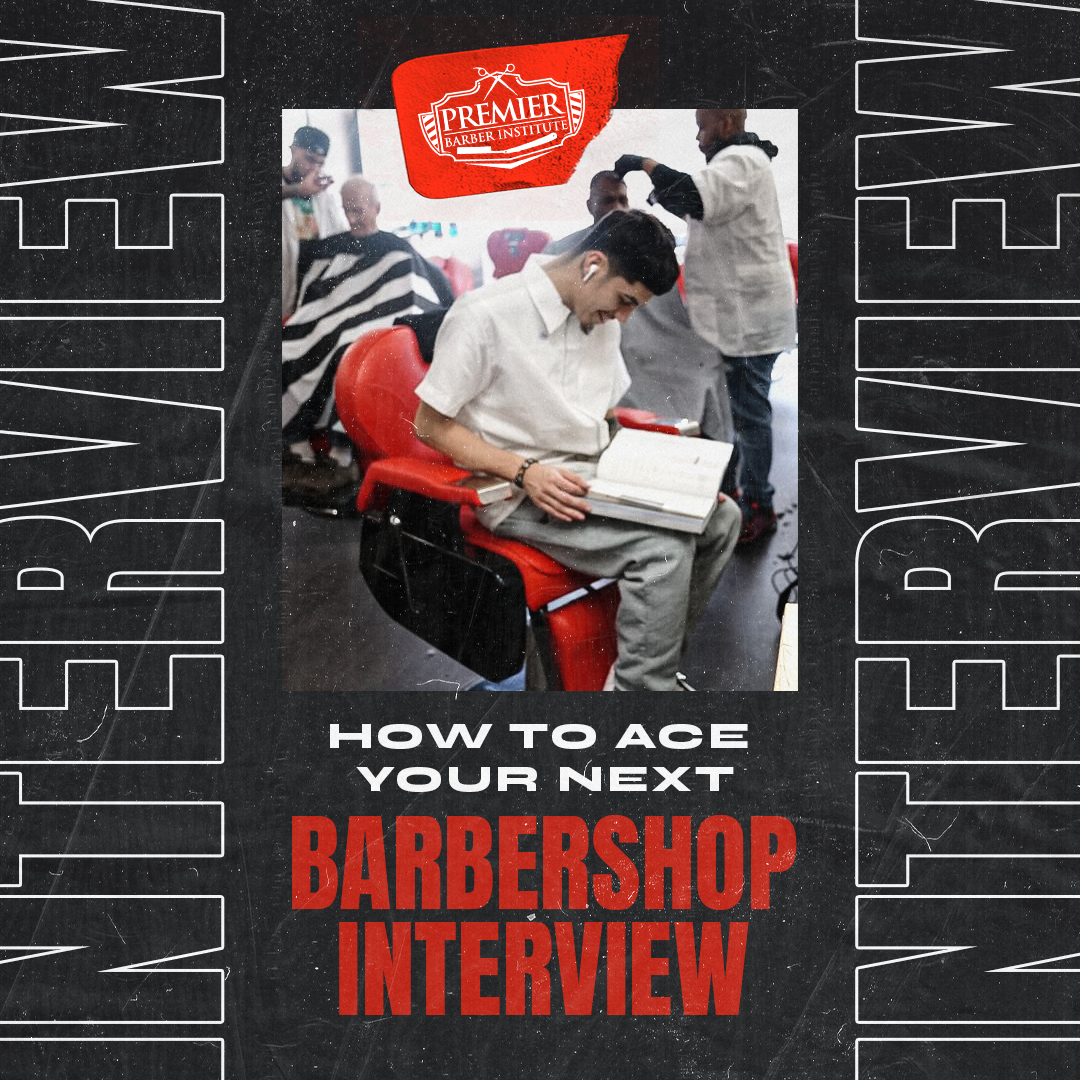 If you're looking to work in the barbershop industry, landing an interview is just the first step. It's essential to be prepared to make a positive impression on your potential employer and stand out from other candidates.
This is your opportunity to demonstrate your skills, knowledge, and passion for the craft. In this blog post, we'll provide you with some essential tips to help you ace your next barbershop interview. From dressing to impress to following up, we'll cover everything you need to know to succeed in the interview process.
Dress To Impress
They say that first impressions are made within the first couple of seconds of meeting someone! When you're preparing for a barbershop interview, your appearance does matter. Dress in professional clothing that reflects the industry's style, and make sure your hair is neatly groomed. Your appearance should reflect your professionalism, confidence, and dedication to the trade.
Arrive On Time
Punctuality is key when attending interviews. Arriving late can leave a bad impression before even getting started. Make sure you plan ahead for traffic delays or other unforeseen circumstances by leaving early enough so there's no chance of being late. We recommend arriving 10 minutes before start time just in case something unexpected happens along the way.
Know The Basics
To be a great barber, you must have the skills and knowledge required for the job. Before you go to your interview, make sure you are confident in your knowledge. Understanding the basics and the different types of haircuts, tools, and equipment used are all essential for a job in the barbering industry. If you're not already familiar with these things, do some research and practice beforehand.
Be Personable
Barbers are expected to provide excellent customer service, so it's essential to be personable and engaging during your interview. Make eye contact, smile, and be friendly. Show your potential employer that you're easy to talk to and that you're genuinely interested in working in the barbershop industry.
Demonstrate Your Skills
When it comes to acing your barbershop interview, demonstrating your skills is essential. If you have a portfolio of your work, bring it along to your interview. Show your potential employer the haircuts and styles you've done in the past, and be prepared to discuss your techniques and approach. If you don't have a portfolio, offer to provide references or to demonstrate your skills on a mannequin or model.
Be Passionate
Barbershops are places where people come to relax, unwind, and leave feeling great about themselves. To be successful in the barbershop industry, it's important to be passionate about the work you do. During your interview, express your love for the industry and your dedication to providing excellent customer service. Show your potential employer that you're committed to your craft and that you're excited about the opportunity to work in a barbershop.
Be Prepared To Learn
The barbershop industry is constantly evolving, and there's always something new to learn. During your interview, be open to learning new techniques, methods, and approaches to the trade. Show your potential employer that you're committed to ongoing education and that you're willing to take on new challenges.
Ask Questions
Asking questions during your interview is a great way to show your potential employer that you're interested in the job and the industry. Ask about the barbershop's culture, the types of services they offer, and the expectations for employees. Be prepared to discuss your availability, your experience, and your goals for the future.
Follow Up
After your interview, be sure to follow up with a thank-you note or email. This is an excellent opportunity to reiterate your interest in the position and to thank your potential employer for their time. If you don't hear back within a week or two, it's okay to follow up again but be respectful and professional.
Become A Barber!
Acing your next barbershop interview is a process that requires preparation and practice. By following these tips, you can increase your chances of landing your dream job in the barbershop industry.
If you're interested in becoming a barber, don't hesitate to contact us. At Premier Barber Institute, we provide the skills and knowledge needed to ace your next barbershop interview. Learn how you can start a successful career in this growing industry with our programs today!