September 3, 2021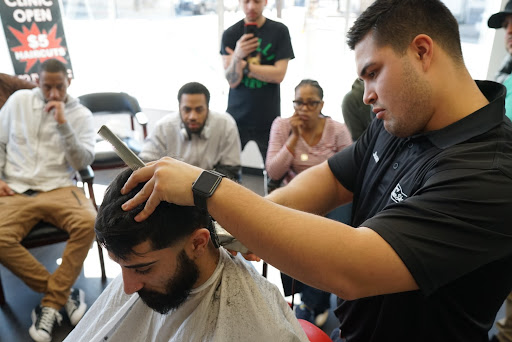 Do you have an entrepreneurial spirit? Are you looking to start a career that lets you be your own boss and uses your creativity? If so, becoming a barber could be your next step! 49% of barbers are self-employed and almost 70% of barbers are satisfied with their careers. If you want to be your own boss and enjoy your work, going to barber school could be the perfect next step.
At Premier Barber Institute we understand that going to barber school is an investment. You should get all the information you can before enrolling. A common question we get asked a lot is "How long is barber school in Pennsylvania?"
Barber School Takes 1,250 Hours to Complete in Pennsylvania
Pennsylvania state law requires all barber students to complete 1250 hours of instruction at an approved licensed barber school. This can be completed in as little as nine months! We are not only licensed by the state but also an accredited barber school and our barber program can give you those hours. In our program, you can learn about
Facial Hair Grooming
Haircutting
Shampooing
Sanitation & Hygiene
And More
After you complete your hours, you'll need to pass both the practical and written exams. You will also have to pay fees related to licensing.
At Premier Barber Institute, our goal is to help you prepare to sit for those exams. If you have any questions about our program, you can contact us by filling out this form. A representative will be in touch shortly to answer your questions. You can also schedule a tour so you can see if our school is right for you!
If you think barbering is your future, check out our blog that tells you what to expect when you enroll in barber school.
If you want to expand your barbering knowledge or want to teach future barbers, check out our Barber Crossover program and our Barber Teacher program. The Barber Crossover program can be a great option for someone who has their Pennsylvania Cosmetology License and wants to get their Pennsylvania Barber's License. This program can be completed in as little as six months!
Our Barber teacher program can help you learn how to instruct others in the theory and practice of barbering. To take this course, you must already have a valid Pennsylvania Barber Managers License. This course can be completed in as little as nine months!
Barbering Career Opportunities
After getting your license, you can start your barbering career! You might think the only job available to you is being a barbershop employee. While that is a great option, there are so many paths you can take with a barber's license.
Here are just a few career opportunities you could have after getting your license:
Brand Ambassador
Self-Employed Barber
Barbershop Owner/ Manager
Educator
Influencer
Did you know that 60% of barbers find their jobs to be meaningful? Part of being a barber is building a community. You get to build a connection with your clients as you help them look and feel their best. Plus, being a barber can allow you to be creative and set your own schedule. So you can feel fulfilled in your work as you build your client base.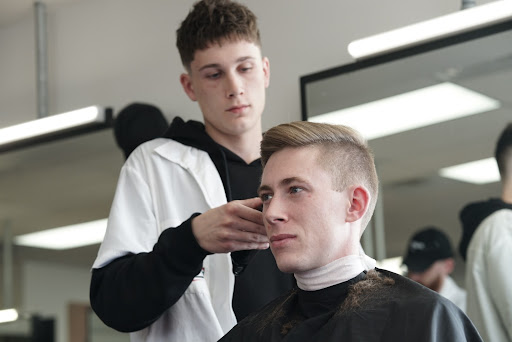 Financial Aid
Are you interested in pursuing an education in barbering? We don't want finances to stop you from achieving your goal! Premier Barber Institute is proud to offer financial aid to those who qualify. We are here to answer your questions about financial aid and help you through the process. You can also apply for Free Application for Federal Student Aid (FAFSA®) when attending our school.
You may qualify for funding through:
Pell Grants
Direct Subsidized Loans
Direct Unsubsidized Loans
Pennsylvania Higher Education Assistance Agency (PHEAA) Loan
VA Benefits*
Scholarships
*GI Bill® is a registered trademark of the U.S. Department of Veterans Affairs (VA). More information about education benefits offered by VA is available at the official U.S. government Web site at https://www.benefits.va.gov/gibill.
We have experience helping students like you through the financial aid process. Contact us and we can help understand what you may qualify for.
Get Started at Premier Barber Institute
At Premier Barber Institute, we want to help you take your first steps into a rewarding career. Our 1250 hour barbering program in Norristown is designed to help you prepare to sit for your state board exam. We strive to provide you with the knowledge and resources you need to have a successful career after graduation.
To see if Premier Barber Institute is the right school for you, schedule a tour online! We can't wait to meet you and help you make your mark in the barbering industry!